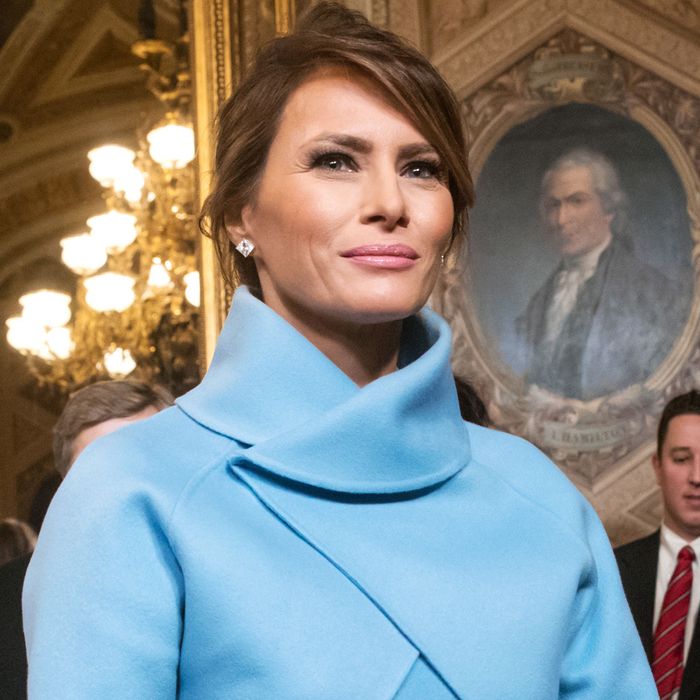 First lady Melania Trump might be having second thoughts about leaving Trump Tower.
Photo: Pool/Getty Images
So far Melania Trump has hired a former Vogue staffer to serve as her chief strategist, but otherwise she's been relatively slow to fill out her White House staff – and now, according to Us Weekly, she might not make the move to Washington at all.
The new First Lady had planned to stay in New York with her 10-year-old son, Barron, until the end of the school year (Trump said he wouldn't miss them because he'll "end up working longer, and that's OK"). But a "family insider" told the tabloid the arrangement might be permanent. "They will reevaluate toward the end of the school year if they will keep this arrangement or if Melania and Barron will move to Washington," the source said. "They could go either way right now. They will ultimately do what's best for Barron."
What a waste of a glam room.