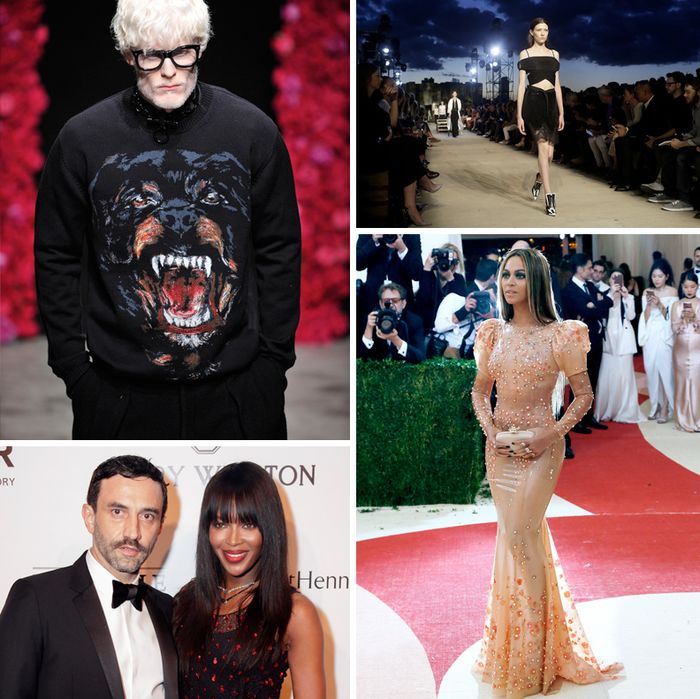 Scenes from Tisci's work for Givenchy.
Photo: Getty Images
Decade-plus tenures at luxury fashion houses are becoming a rarity in these heady, revolving-door days. So it made for a big headline when Givenchy announced today that it had mutually parted ways with Riccardo Tisci, who has been at the helm there since 2005.

Given his relatively long tenure at Givenchy, Tisci hasn't recently generated as much buzz as the new names that have joined fashion houses in recent years. But over his time there, he made an impact on the industry, especially when it came to anticipating fashion's biggest shifts early. Here's his highlight reel.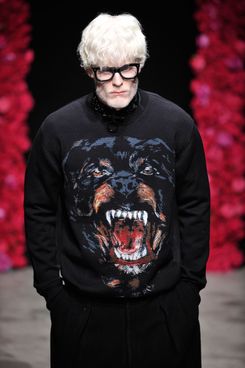 Streetwear-as-couture. Being inspired by streetwear is nothing new, but Tisci showed high-fashion pieces that hypebeasts actually wanted to buy, especially his meme-worthy Rottweiler and Bambi prints.

Diversity on the runway (and in ads). Tisci cast transgender model Lea T, then his personal assistant, in a 2010 Givenchy campaign, making her one of the few visible trans faces in fashion at the time. He has also had a career-long commitment to racial diversity on the runway, casting models of color like Naomi Campbell, Liya Kebede, Imaan Hammam, Joan Smalls, and Lineisy Montero, among many others, in his ads and shows over the years.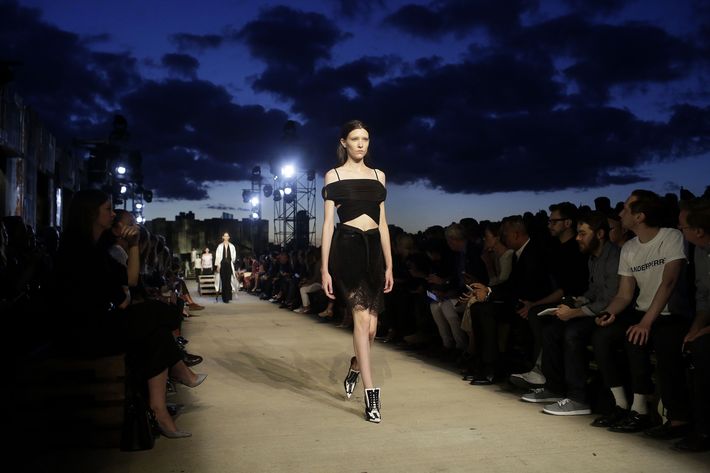 Public-facing shows. Opening up his spring 2016 show to fashion students and the public was an act of goodwill to New York, the show's host city, and presaged the current vogue for consumer-facing shows.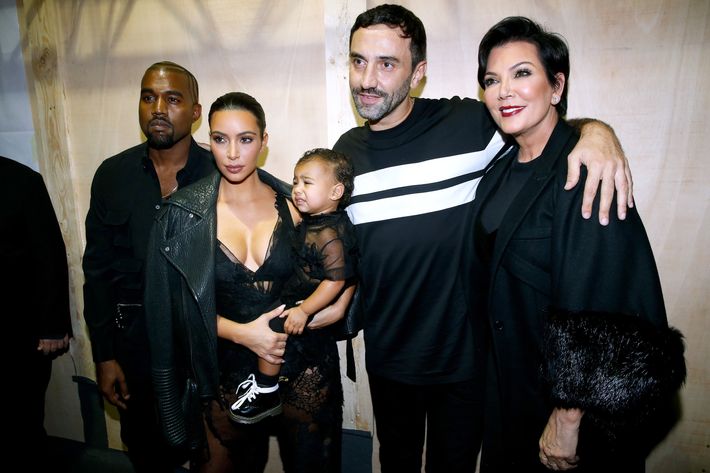 Social-media saturation. While Balmain's Olivier Rousteing is probably the designer most associated with Instagram fame, Tisci has always had a knack for befriending the starriest types (including Kimye) and sharing all the action on his social accounts.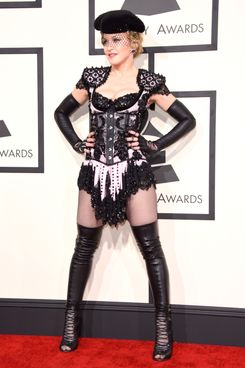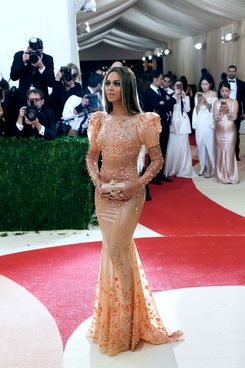 Music as the new locus of fashion. Tisci has a hefty red-carpet résumé, but he seemed early to the realization that musicians would have more fashion impact than perfectly groomed Hollywood actors. Case in point: his boundary-pushing designs for Madonna, Kanye West, and Rihanna.

Sexy athleisure. While he's far from the first (or the last) designer to make workout wear chic, Tisci's RT collaboration with Nike took an extremely baroque approach to gym gear. "I brought a lot of sensuality [to it]," he told the Cut at the time. "Why not?"
Actually being friends with other designers. Tisci has a much-remarked-upon friendship with Donatella Versace, even inviting her to break tradition and star in one of his ads (unheard of for designers of rival brands.) At the time, Versace explained on Instagram, "I believe in breaking rules. Riccardo Tisci is extremely talented and above all my dear friend. We are family. I want to get rid of the old system, work together, support each other and make fashion a true global community." Tisci was always up for supporting a friend's work: One season, he hit shows by pals Alexander Wang, Kanye West, Miuccia Prada, and Versace herself.