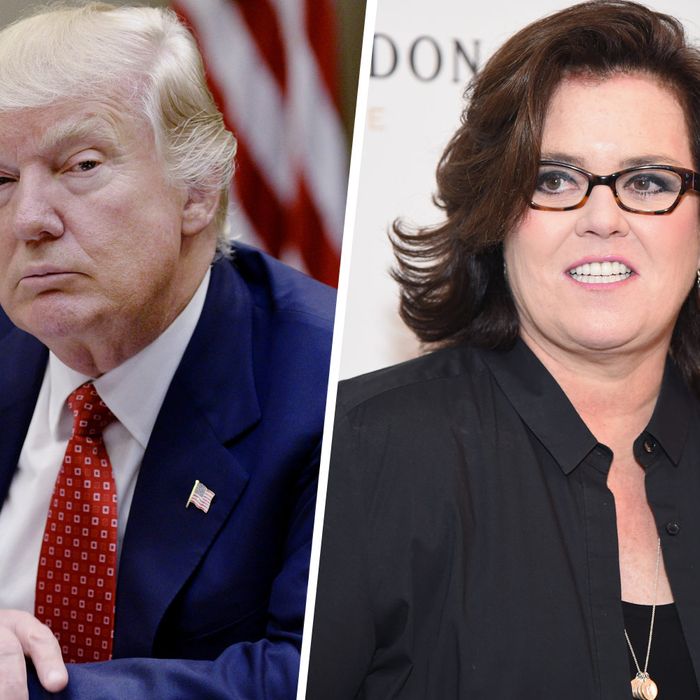 Donald Trump (left) and Rosie O'Donnell.
Photo: Getty Images
Rosie O'Donnell is set to lead a protest against President Donald Trump outside the White House on Tuesday, the day of his first address to Congress, the Hill reports.
The rally marks the latest development in the long-standing feud between the former talk-show host and the former reality-show host. The two have been known to duke it out on Twitter (Trump's favorite means of communication), and the president has famously referred to O'Donnell as a "pig" and a "real loser."
However, the Tuesday rally — called the "Resistance Address" — will be about far more than their feud. Instead, O'Donnell is set to be one of "thousands" in attendance, alongside activists standing up for the rights of women, the LGBTQ community, people of color, immigrants, and the environment, according to a press release. The protest hopes to send "a clear message outside of Trump's front door that his agenda does not represent the values of the American people."
Meanwhile, White House Press Secretary Sean Spicer says the theme of Trump's Tuesday Congressional address will be "renewal of the American spirit," the Hill notes.