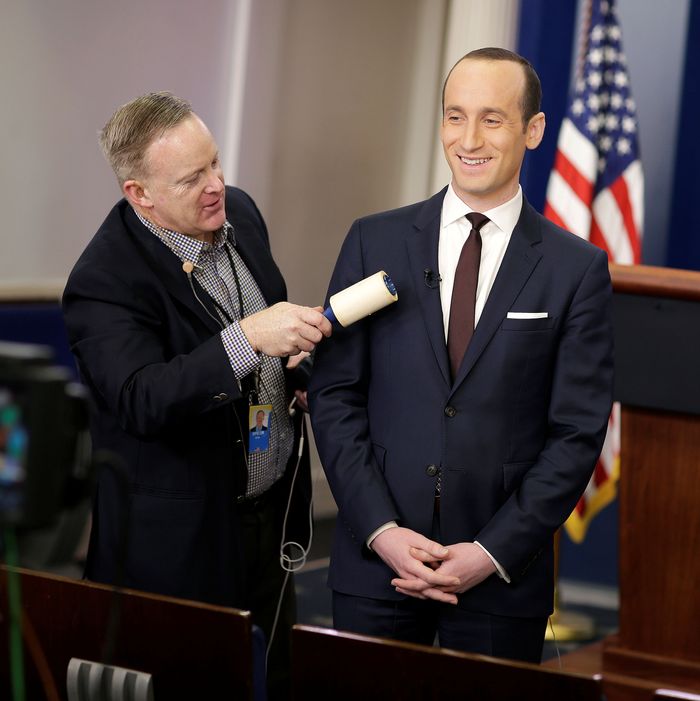 Sean Spicer and Stephen Miller.
Photo: Joshua Roberts/Reuters
On Sunday, White House Press Secretary Sean Spicer took a break from swallowing copious amounts of gum and yelling at reporters to make sure Senior Policy Adviser Stephen Miller was fully lint-rolled for an upcoming TV appearance. Sorry, Drake, but lint-rolling is officially out again.