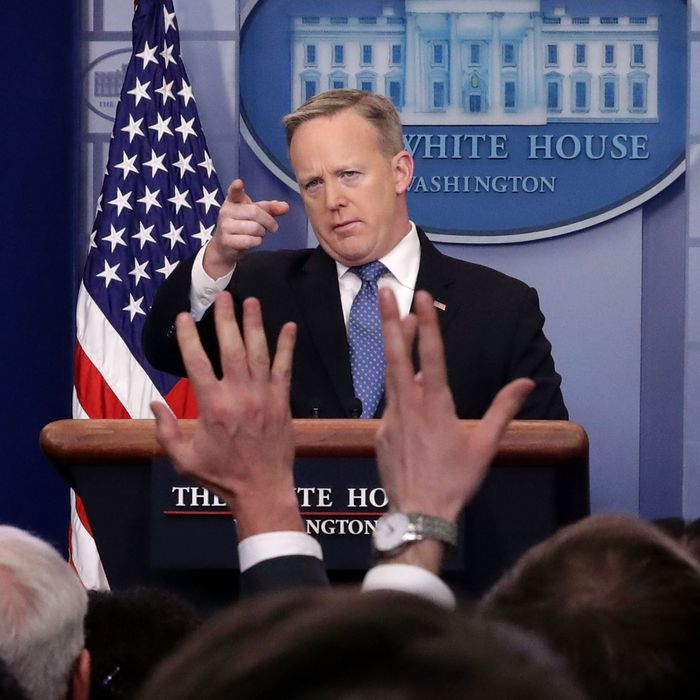 Sean Spicer.
Photo: Chip Somodevilla/Getty Images
From the very start of his tenure, rumors have been swirling that Sean Spicer — press secretary, compulsive gum-chewer, and White House lint-roller-in-chief — is not long for the job. A new article over at CNN examines the likelihood of his departure, his career history, and his psyche. It also reveals his office décor. Ready?
Three weeks after the inauguration, the only things adorning the White House press secretary's shelves are a framed picture of himself at the podium, a book on Naval Special Warfare (he's in the Reserve), and a Super Soaker commemorating the infamous "Saturday Night Live" skit in which he, played by an enraged Melissa McCarthy, berated reporters while dousing them with soapy water.
This might actually be a step up from his apartment, where he presumably only has a mattress on the floor, a Godfather poster, and a set of novelty shot glasses from his buddy Dave's bachelor party.