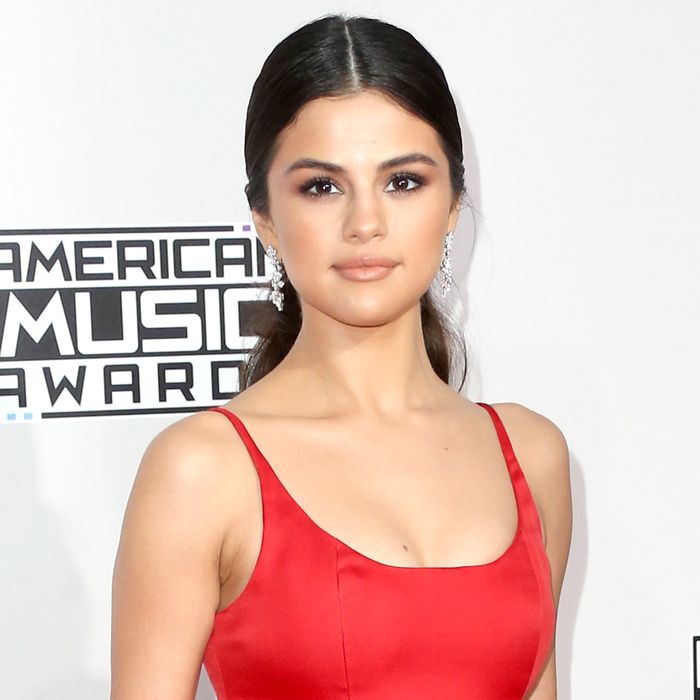 Photo: Frederick M. Brown/Getty Images
Selena Gomez took a quick break from canoodling with the Weeknd to post what sounds an awful lot like new music on Instagram. Instagram Stories are supposed to disappear, but Selena Gomez's fans have made sure at least a few snippets are living on.
Amateur online sleuths discovered that earlier this week she registered a new song called "It Ain't Me" with ASCAP, the organization that tracks royalties and performances for musicians and music publishers. This paperwork also revealed the names of the other folks credited on the song, Brian Lee, Ali Tamposi, Andrew Watt, and Norwegian DJ Kygo, whom she recently tagged in an Insta pic.