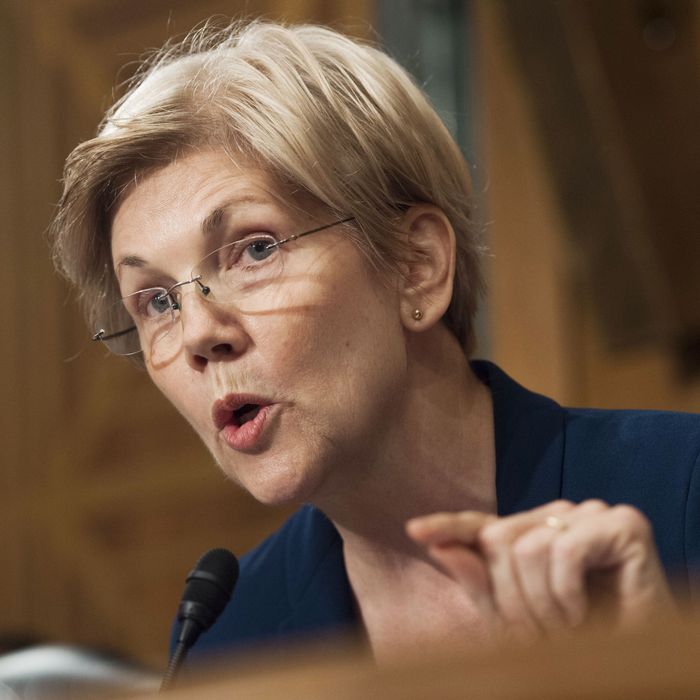 Elizabeth Warren.
Photo: SAUL LOEB/AFP/Getty Images
When Senate Republicans voted to silence Senator Elizabeth Warren for reading a quote by the late Senator Edward Kennedy and later a letter by Coretta Scott King, they essentially gave Democrats a powerful new rallying cry and handed Warren a megaphone. "They can shut me up, but they can't change the truth," she said later on CNN.
The Senate's vote, and Senate Majority Leader Mitch McConnell's rebuke — "She was warned. She was given an explanation. Nevertheless, she persisted." — spurred Warren to fire off a flurry of tweets. "I will not be silent about a nominee for AG who has made derogatory & racist comments that have no place in our justice system," she wrote. "I will not be silent while the Republicans rubber stamp an AG who will never stand up to the @POTUS when he breaks the law." Twitter users caught on pretty quickly, starting the hashtag #LetLizSpeak to express their solidarity.
Warren's fellow Democratic Senators, who all voted to allow her to continue reading the letter, rallied around her, too.
As New York's Jonathan Chait points out, the rule the Senate invoked to stop Warren from speaking, Rule 19, was originally established in 1836 to prevent anyone in Congress from debating slavery. According to historians, it backfired then, and if the dialogue on social media is any measure, it backfired last night, too.