In another setting, you could imagine Naomie Harris as the perfect Girl Scout. Teachers doubtless would have said she had a good head on her shoulders. Over lunch in London, she drinks only sparkling water, having been a teetotaler for all of her 40 years. "I'm so Miss Control Freak," she admits. "I could never imagine being drunk or losing control like that. That's my worst nightmare."
This makes her performance in Barry Jenkins's Moonlight even more extraordinary. Harris plays Paula, the crack-addicted mother of Chiron, a bullied gay boy growing up in Liberty City, Miami.
She shows us Paula both as a woman trying to hold down a job and as someone in the grip of disease, the tendons in her neck straining as she screams at her son. She did plenty of research into crack addiction and worked with an accent coach over Skype. But first she had to let go of "a lot of judgment" about Paula. And to be convinced that this wasn't going to be another portrayal of a black woman crushed by forces beyond her control.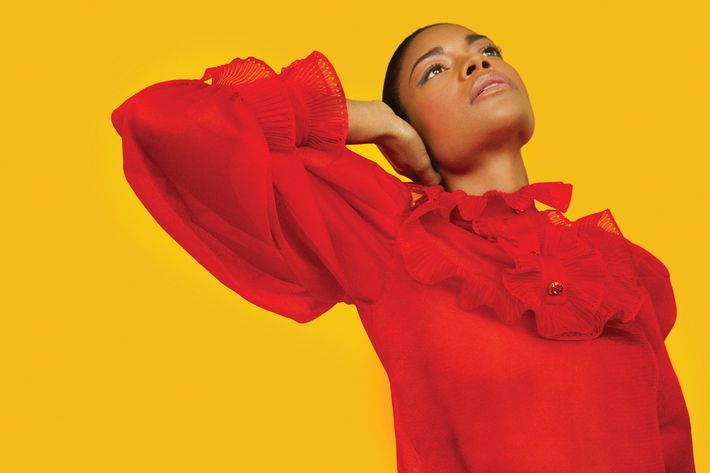 Harris has always been determined not to fall into stereotyping. Her back catalogue bears this out — she played the survivor of a viral apocalypse in Danny Boyle's dystopian 28 Days Later, Winnie Mandela in the film adaptation of Long Walk to Freedom, and the wink-wink-nudge-nudge Eve Moneyp­enny to Daniel Craig's 007 (Harris was the only Money­penny ever to be bestowed the privilege of a first name).
It was Jenkins who convinced her, explaining that both his own mother and the mother of Moonlight's original playwright, Tarell Alvin McCraney, had been crack addicts. "During the time that I was shooting, Barry said that that was the hardest period, because he had to really relive aspects of his childhood that he wanted to forget," Harris recalls. As Jenkins told the Daily Beast last year, "When you have this amazingly well-trained thespian performing so well that she starts to look like your mom … at that point it became this different thing. We were living out this therapy session I did not want to have."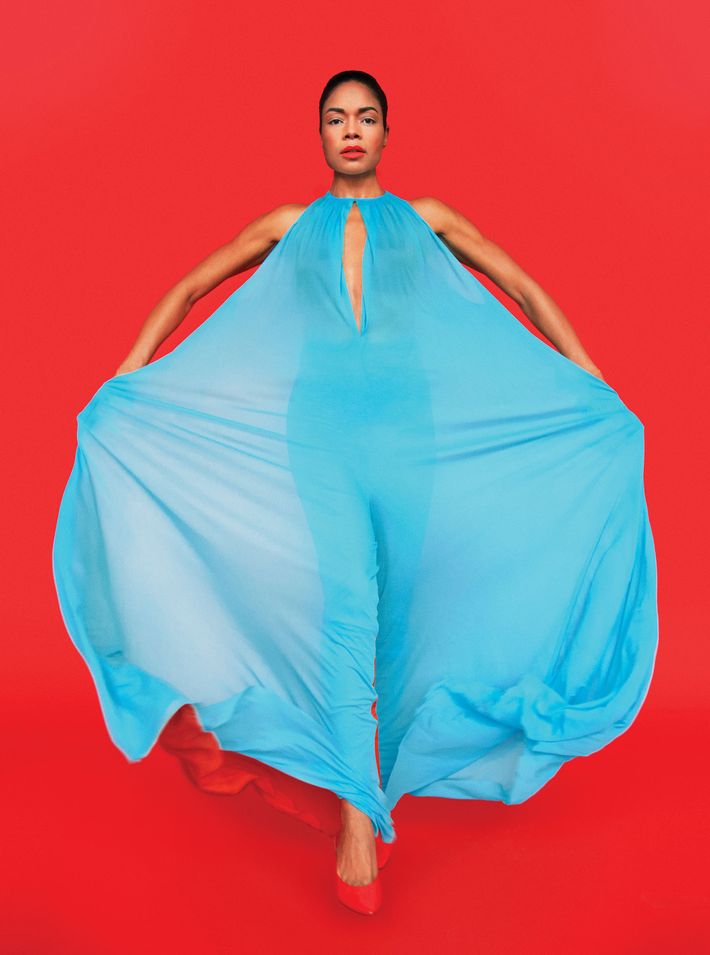 Susanna White, who directed Harris in the 2016 adaptation of John le Carré's Our Kind of Traitor, thinks the acclaim she has garnered for her role in Moonlight is long overdue. "In Moonlight, you can really see her raw ability as an actress because you're not distracted by her appearance," she says. "I think in the past, her beauty may in some ways have distracted people from what a talented actress she is … I completely lost Naomie in that role. I totally forgot it was her. I was transfixed."
As it happens, the day after Harris and I have lunch, Moonlight will scoop up eight Oscar nominations, including hers for Best Supporting Actress. There will also be a lot of media chatter about how refreshing it is to see so many people of color among the nominees after last year's #OscarsSoWhite campaign.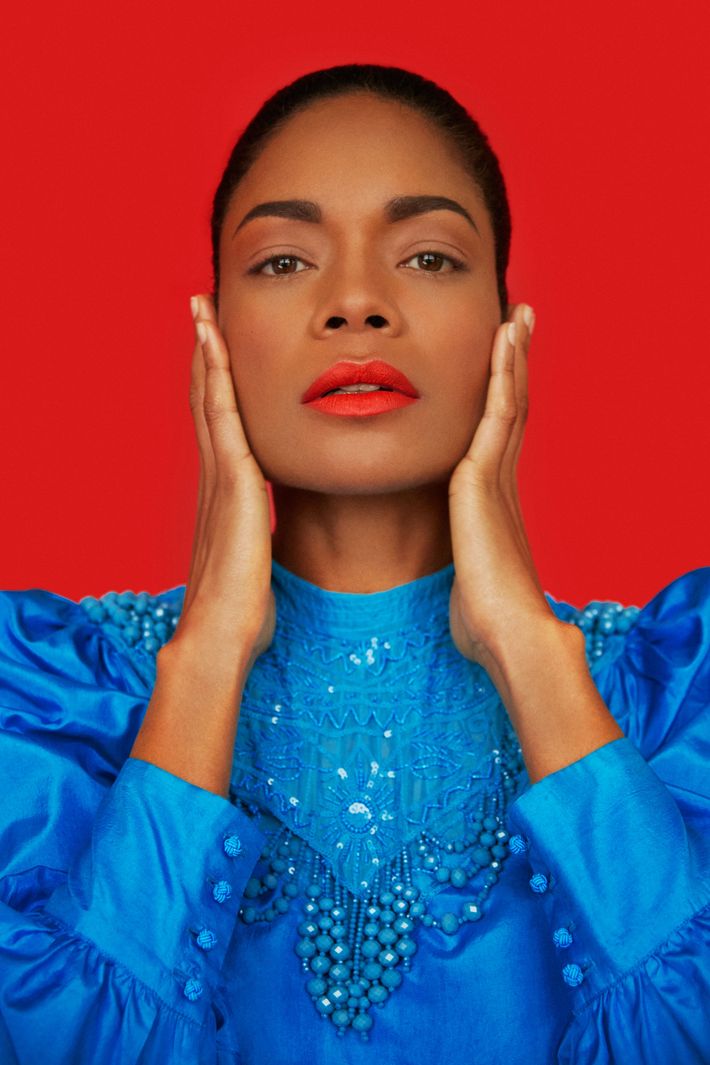 "I know that everyone thinks this year is a response to that whole campaign," Harris says carefully. "When, in fact, these films were in production or preproduction for years before all of this. So they aren't actually a response to that whole argument. So I don't like the way that they're used as a response to that. And people are saying, you know, 'Isn't it amazing in a year how things have changed as a result of that campaign?' "
She cautions against such complacency. As the child of immigrants (Harris's mother came to Britain from Jamaica at the age of 5; her father hails from Trinidad), she is "massively" worried by the anti-immigrant rhetoric of politicians in both America and Britain: "Because the whole foundation of these countries — America in particular — is based on immigration. Britain wouldn't be the country it is without immigration. So it's madness. It just seems so retrograde to talk about these ideas now, at a time when the world is just becoming smaller and more interconnected. And now, to want to take a step backward, almost to the dark ages, where, you know, 'We want monocultures and mono-races,' it just seems really … yeah, regressive. And very sad."
I ask about her own experiences with racism. "The only time I've ever experienced racism — I'm talking about blatant racism — was in France when I was called a 'nigger' by a bunch of kids and hit on the head." She was 16 and on a student exchange. "It was really shocking. I had never heard that word. I mean, I had heard it, but not used against me … I just thought, What idiots. I didn't even feel afraid."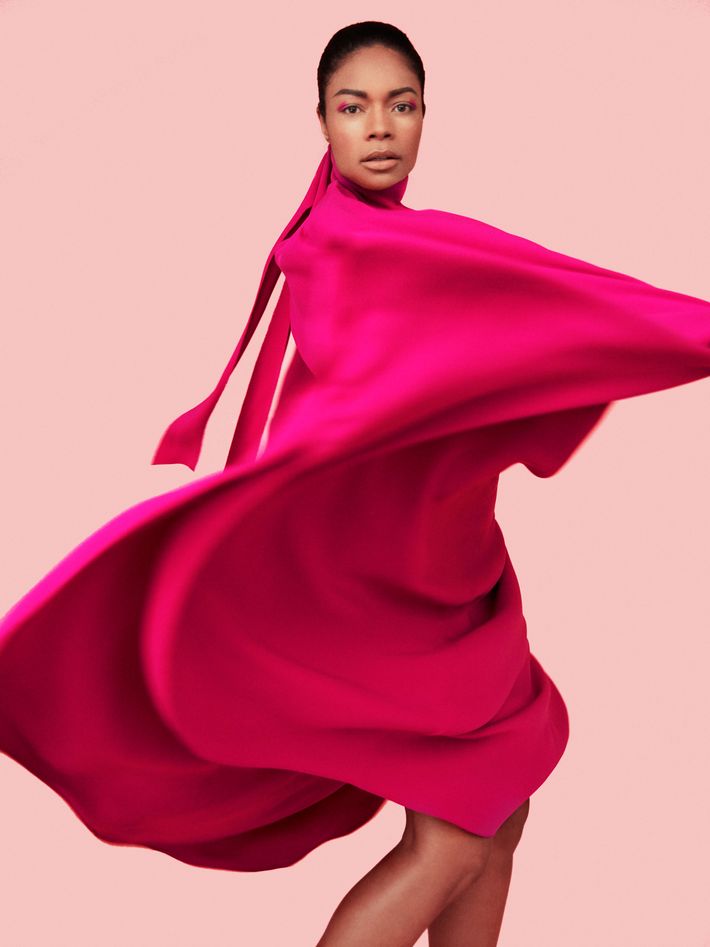 Such fortitude comes in no small measure from her mother, Carmen Harris, who was 18 when she had her. Harris's father left before she was born. So for a long time, it was just the two of them in their modest council flat in North London's Finsbury Park. Starting when Harris was 5, her mother put herself through university. She couldn't afford a babysitter, and one of Harris's earliest memories is of sitting quietly with coloring books while her mother took notes during a sociology lecture.
"I remember being so inspired by her work ethic, the vision she had for herself," Harris says. "My mum used to collect these plates because she always said, 'One day, we're going to live in a really nice house and we're going to be able to use these plates.' "
For years, her mother stacked them, unused, in the kitchen cupboards. "And then," Harris recalls, "at 15, we got our house. And my mum finally pulled out these plates."
She wells up at the memory, waving her hand in front of her face until the tears recede.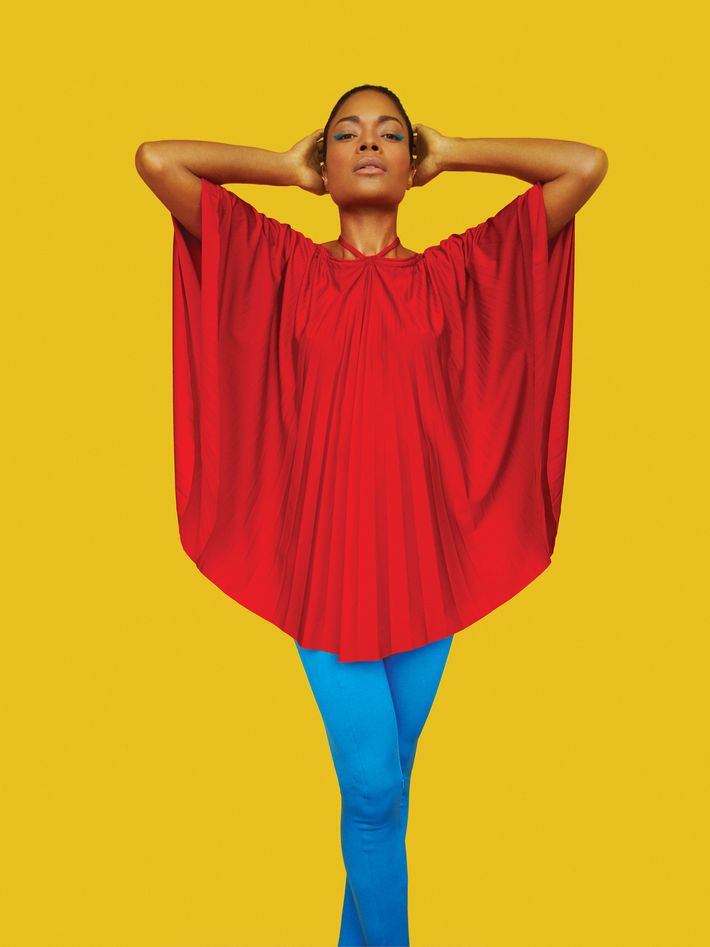 Harris always wanted to be an actress but doesn't have a clear idea of where the ambition came from. By the age of 9, she was getting parts in children's-television dramas. When she went to an all-girls school in Marylebone, she already bore the sheen of fame.
"There was a lot of jealousy. I was a weird child because I was sort of well known," she says, "but then I was very shy and very introverted, so I think that just wasn't a good combination … It made me a target for bullying. Just no one wanting to be my friend. The head bully saying, 'Nobody's allowed to speak to Naomie today.' "
This is said without any self-pity. "I think she has an internal confidence, however insecure she might be, like us all," says Danny Boyle. "She knows she's worth it. And she is! I'd cast her in a heartbeat as anything, really." Boyle remembers Harris filming one scene in 28 Days Later in which she was required to hack an infected man to pieces. "And it's merciless! And then she's kind of elegant again in the next moment."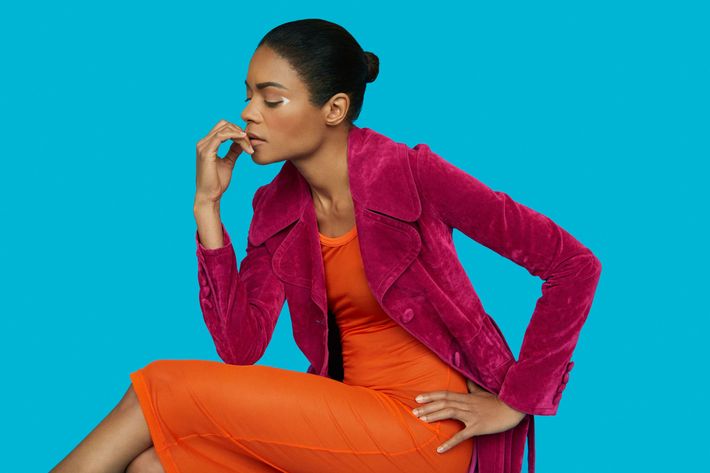 I ask Harris how she feels about the Academy Awards. She gives an apprehensive smile.
"It's not going to happen. It's Viola [Davis]'s year, you know?"
But will she write a speech, just in case?
She laughs. Harris recently witnessed another British actor, Tom Hiddleston, tie himself in earnest knots with his Golden Globes acceptance speech, in which he told a garbled story about his humanitarian work in South Sudan. A shot of Harris's seemingly unimpressed face became an internet meme. Hiddleston later apologized.
"I really sympathize with Tom," she says, "because I think it's so easy, under the pressure of those moments … to find yourself going down the path of telling a story and as you're telling it, think, This is not what I want to say, it's not how I mean it to go, but you're kind of trapped on that train and you can't stop … And then ridiculing a person for that … I just think it's so mean!"
After a bit more prodding, Harris concedes that she will be writing a speech. Like all the best Girl Scouts, she wants to be prepared for every eventuality.
Styling by Rebecca Ramsey; Hair by Peter Lux using Oribe at Frank Agency; Makeup by Fiona Stiles using Fiona Stiles Beauty at Starworks Artists.
*This article appears in the February 6, 2017, issue of New York Magazine.
*An earlier version of this article mistakenly referred to Carmen Harris by a pseudonym she's used as a writer.