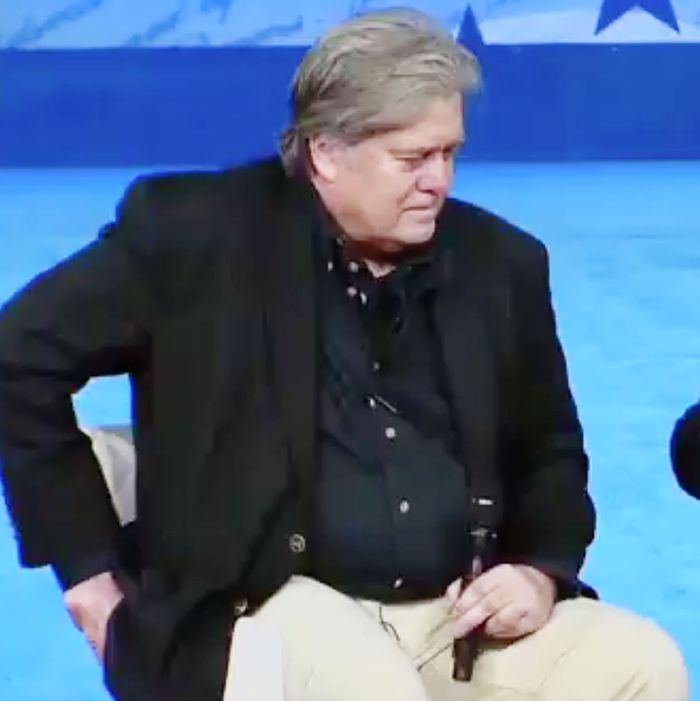 Photo: Courtesy of Politico
Though White House chief strategist and kitten-soul gourmand Steve Bannon is known for a lot of things, being a dapper dresser isn't one of them. But on Thursday, instead of showing up for a panel at the Conservative Political Action Conference looking like "a disheveled, shaggy-haired man in need of a shave, who appears to have slept in his clothes, possibly on a sidewalk grate," he decided to pull out all the stops.
Bannon appeared at the event wearing a t-shirt, two collared shirts and a blazer. The wardrobe change was so noticeable that Bannon's buddy comedy co-star Reince Priebus called attention to it during the panel. "I love how many collars he wears," Priebus quipped in response to a question about what he likes about Bannon. "It's an interesting look."
The double-oxford thing is Bannon's go-to dressy outfit:
You do need to wear a lot of layers when you're that cold-blooded.