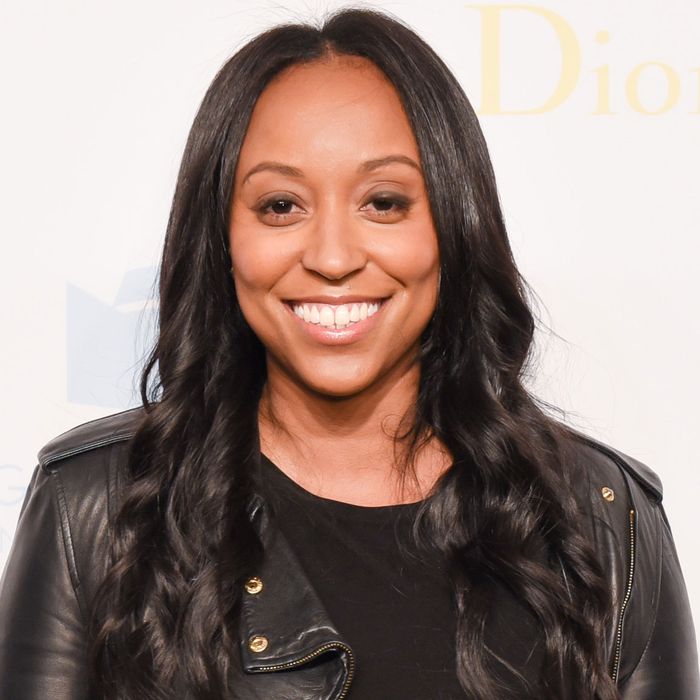 Photo: Zach HIlty/BFA.com
"Vanities" is a new feature in which the Cut's editors obsessively detail their beauty routines. Next up: Cut editor-at-large and stylist Shiona Turini, whose soft skin gets all the compliments. Here's how she gets such soft skin and how she transitioned to a non-lazy girl's morning beauty routine.
My guide to skin care could have formerly been called the Lazy Girl's Guide to Beauty. It involved washing my face with whatever product came my way, slapping on some moisturizer, and going. At night, I only washed my face occasionally. But after a crazy bout of adult (a.k.a stress, hormonal, and dairy-related) acne, I figured it was time to buck up. I still wear almost no makeup, but now, I take proper care of my skin. My dream is to be one of those girls with glistening brown skin who only needs to wear a little bit of lip gloss and still look like a fresh-faced Diana Ross. But sadly, I know that takes work (and products … and consistency). At the start of this year, I got real and crowd-sourced tips and tricks. Luckily, I'm surrounded by beauty editors and friends who do not mind an assault of texts about skin care and products (thanks, Nicole Chapotea, Julie Schott, and Carly Cardellino!). I've stuck with my current routine for about a month and half and have seen a DRAMATIC difference in my skin (minus the crazy travel-and-stress-related breakout that happened last week).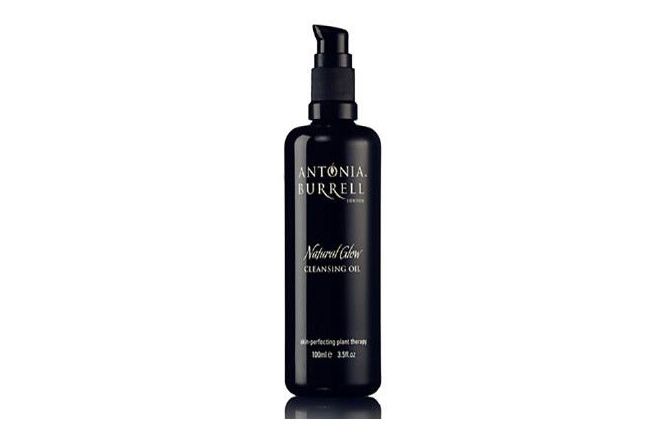 In the mornings, I alternate between good old Cetaphil and Antonia Burrell's Cleansing Oil. I was recently introduced to Antonia Burrell's products and want to shout about them from the mountaintops because they are truly life-changing. Antonia is a black woman, and I really wanted to try a product created by someone who understands my struggle when it comes to scarring and pigmentation.
My skin is combination and acne-prone, so the thought of using an oil flat-out terrified me. But this particular Cleansing Oil is 100 percent pure plant-based (i.e. gentle), so I gave it a try. I wash my face twice with this oil — first over dry skin, then with water, which turns the oil to a light, milky consistency. Apparently the bitter orange in the formula is antibacterial and a natural acne treatment, and the lavender calms my skin. Since using this oil, I definitely have less acne and brighter skin — plus, I love the smell.
Then, once a week (or more, depending on my level of breakouts), I'll use Vitascrub Acne Treatment by Zo Skin Health. It has 2 percent salicylic acid and I love the exfoliating feeling.
If I don't use the Vitascrub, I use Antonia Burrell's Luminous Light Polishing Powder about every three days. I love the extra step, which makes me feel like I'm really taking care of my skin. I drop a spoonful of the powder in one hand, mix into a paste with the other, and go to town. It's not grainy at all, but my skin still feels exfoliated, smooth, and, like the name says, polished.
After cleansing, I use a serum by my facialist, Mamie (of Skin by Mamie), called MSM-02 serum, to help with pigmentation and scarring. I've been seeing Mamie for a while now, and my skin is always thrilled to see her. My dermatologist, Dr. Kil from Tribeca Skin Center, told me I had to go see Mamie, who is a legend, especially in the black community. She has a huge celebrity clientele, and she treats every single client herself. She doesn't do set packages, and when she treats your skin, she tells you what you need and don't need — which I love. It's hard to get an appointment, since she's a one-woman show. But my skin looks better immediately after seeing her.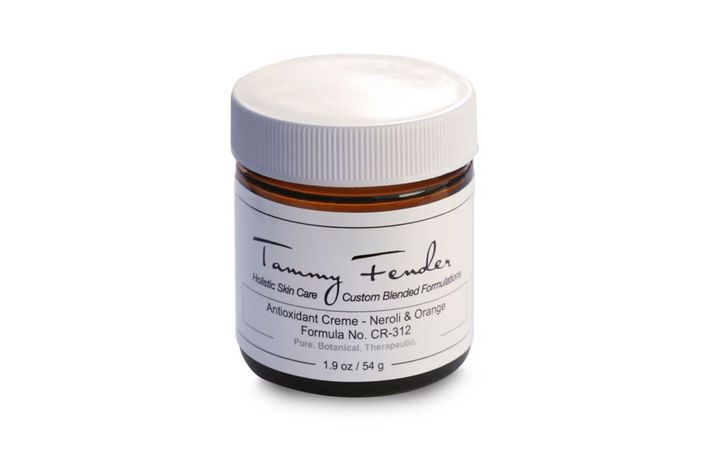 Depending on how dry my skin feels and if I've used the Vitascrub, I either moisturize with Tammy Fender's Antioxidant Creme or Antonia Burrell's Creme Supreme Moisturizer. Choosing a favorite between the two feels like choosing between children, but Tammy Fender's is a little bit heavier and I love the texture.
Where I fall short in rituals for my face, I definitely make up for in an obsessive routine for my body. Every morning, I start with one very thorough wash with Neutrogena Body Clear Body Scrub, focusing on my upper back and butt. I've never had any particular breakouts in either place, and I don't want to!
I follow the scrub with three washes (yes, three) using Nivea's Care and Coconut body wash. I'm not sure why I do three. I think I just like to feel clean. It's a full-blown obsession. Once, I ran out of body wash mid-wash, so I got out of the shower, went to Duane Reade to stock up, and started all over again. Other washes are too heavily perfumed and leave what feels like a film on my skin. Not this one. It leaves my skin smooth and moisturized, but not greasy.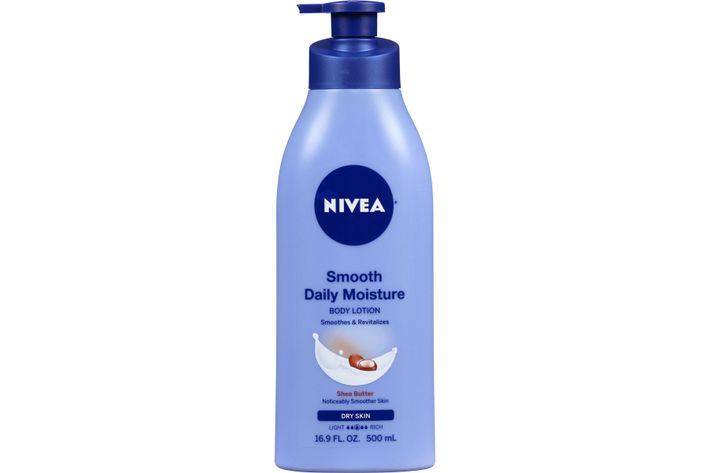 Immediately after showering, I slather on Nivea's Smooth Daily Moisture body lotion. I buy this in bulk and have three sizes: large for home and long trips, a medium for shorter trips, and a mini for my carry-on when traveling. I will never be caught without it. I've been doing this since I was a child. My mother always bought Neutrogena and Nivea, and I guess old habits die hard. (I even use the same brand of toothpaste she used to buy when I was in high school.) The lotion's texture is super silky, it absorbs fast, and it's not greasy or oily. I'm never ashy, and the scent is almost nonexistent so it will never compete with my perfume. If I had a dollar for every time someone said my skin was so smooth, I would be living in the lap of luxury, and I owe it all to this lotion.