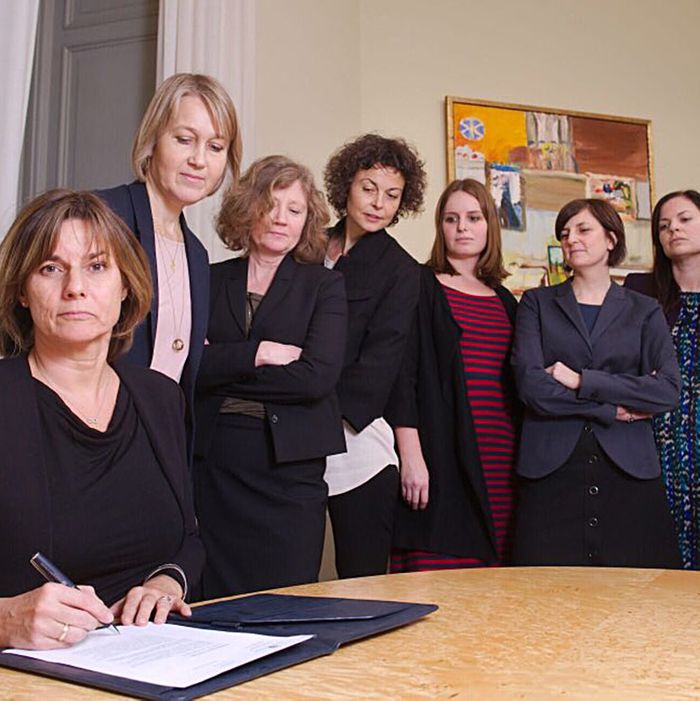 Where have we seen this before?
Photo: Courtesy of Twitter/isabellalovin
This morning, Isabella Lövin, deputy prime minister of Sweden, tweeted a photo of herself signing a referral of Swedish climate law that would bind all future governments to reach net zero emissions by 2045. Behind her are eight women and not a single man. Hmm, what about this feels familiar?
When Donald Trump (a climate-change denier) decided to reinstate the Global Gag Rule only two weeks ago, every person in the room was a man. Ah, that's where we've seen this before.