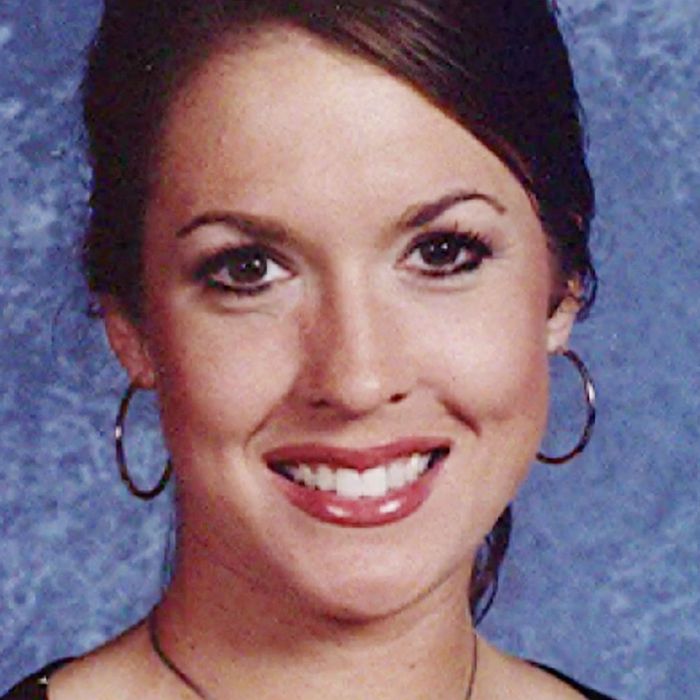 Tara Grinstead.
Photo: 11 Alive
Of the more than 200 names in what is now the Georgia Bureau of Investigation's largest ever case file, opened after the mysterious disappearance of Tara Grinstead over 11 years ago, Ryan Alexander Duke's name never came up until this week. Yesterday the 33-year-old man, her former high-school student, was charged with murdering her in her home in 2005.
Grinstead, a 30-year-old history teacher who funded her college education by competing in several Miss Georgia pageants, was last seen on a Saturday in October of that year. She spent the day helping some of her students rehearse for the Miss Georgia Sweet Potato pageant in Ocilla, Georgia, a small farming town south of Atlanta, and went to a barbecue with friends that night. She was reported missing after she never showed up at school the following week.
When police arrived to search Grinstead's small white house, it was locked with no signs of a break-in. Her car was parked in the driveway with an inexplicable envelope full of cash on the dashboard, and clay on the tires. Inside the house, her cat and dog were undisturbed; her cell phone was plugged into a wall outlet. In her bedroom, according to a 2008 CNN report, clothes she had worn that Saturday night were piled on the floor, and her nightstand lamp was broken into two pieces. A clock found under her bed was six hours off.
Only her purse and keys were missing. DNA tests on a latex glove found in the yard were inconclusive. Her family would later insist there were discrepancies in some details, arguing the car's seat was pushed back too far; Grinstead was five-three and sat much closer to the steering wheel. They said she'd never leave her clothes on the floor or go anywhere without her phone.
Investigators approached the case like an abduction and interviewed more than 200 people; hundreds of volunteers searched the county and created a command center with a tip line and a website. As the case progressed, new details emerged about Grinstead's personal life, though no one was ever named a suspect. Records showed a former student who claimed to have had an affair with her had been arrested for harrasment and trying to break into her home; later, Grinstead reportedly dropped the charges. Her ex-boyfriend, a former Ocilla cop and Army Ranger, returned to town a few weeks before she vanished, and they had argued. On the night of Grinstead's alleged murder, he was seen riding in a patrol car with his friend, a police officer against whom she had filed a complaint.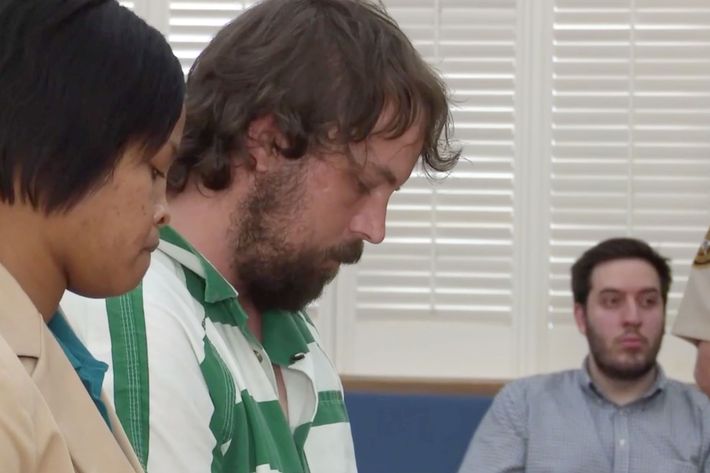 Reward offerings reached $200,000, but with no substantial leads, investigators never called anyone a person of interest. Three years after Grinstead disappeared, investigators reportedly also considered the possibility of her simply walking away from her troubles; her family maintained that she had been abducted. In 2010, a local judge declared Grinstead dead at her father's request. Two tips have prompted police searches since then — a dive search under a bridge in 2011, and the draining of a pond a few miles from Grinstead's home in 2015.
Another tip this week led police to question several people who had never been interviewed for the case. An arrest warrant alleges 33-year-old Ryan Alexander Duke broke into Grinstead's home that night, assaulted and killed her, and removed her body from the house. At a press conference, investigators refused to discuss how Duke knew Grinstead and said they're searching for her remains. Duke was reportedly a tennis player at Irwin County High School and had graduated about three years before the alleged crime.
On Thursday, Duke was charged with murder, burglary, aggravated assault, and concealing death. He is being held without bond until a grand jury hearing on April 12. During the arrest announcement, a sign with the words "Where's Tara?" hung outside the sheriff's office. "So many people have been hurt by this," Grinstead's mother told reporters. "We hope with time that this community can have closure."
The Cut will continue to update this post as more news comes to light.