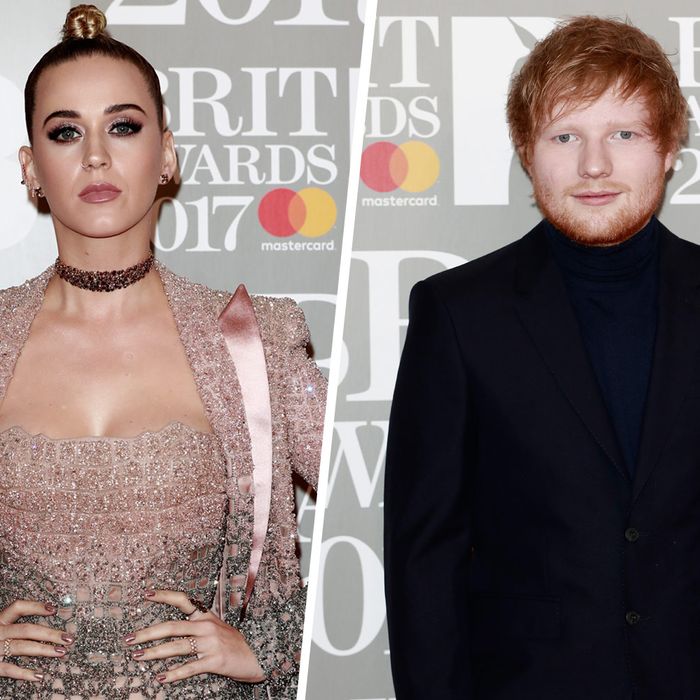 Taylor Swift bestie Ed Sheeran recently sat down for a friendly radio interview with Katy Perry, in what might be the worst betrayal of squad ethics since Brutus plunged a knife into Julius Caesar's back.
According to video footage of the incident, Perry was doing an interview with BBC Radio 1 in England when she spotted Sheeran outside the studio and invited him in to chat. After sharing a warm hug, the pair bantered amicably about Grammy losses and hungover plane rides and reminisced about their first meeting in Toronto a few years ago. A mutual frien(emy) by the name of Taylor Alison Swift? She didn't come up.
A dark day for squad goals indeed.