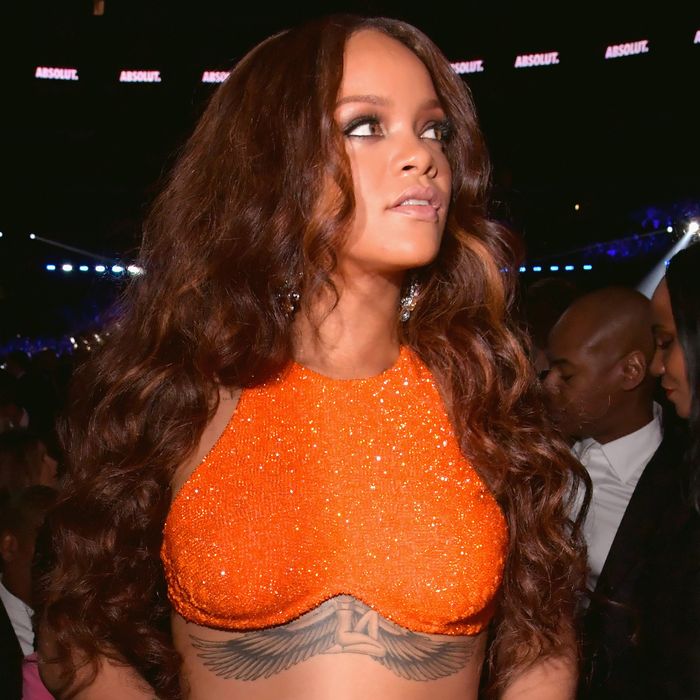 Rihanna.
Photo: Lester Cohen/Getty Images for NARAS
A universally held belief is that no matter where she is or what she is doing, no one is having as much fun as Rihanna. At the Grammys this year, despite being shut out of all of the eight categories she was nominated in, the Barbadian pop singer accessorized her Armani Privé look with a jewel-encrusted flask and said, screw it, a party is still a party.
In the interest of preparing you for the next party you are obligated to attend against your will, here are the five best Rihanna reactions from this year's Grammys.
5. Rihanna mouthing "I think it's time for another shot" to her assistant, Jennifer Rosales
4. Rihanna grinding with her phone
3. A quick FaceTime
2. Chug!!!!
1. The face you make when you know you were robbed