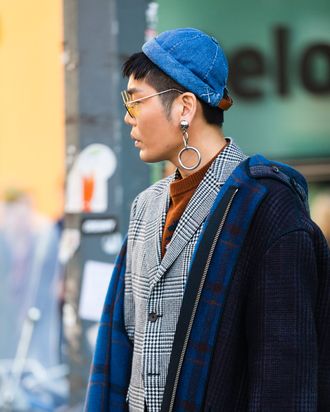 Today's Golden Peacock.
Photo: Nabile Quenum
From the neck down, this Milan Fashion Week showgoer's outfit was pretty standard: sweater, tweed blazer, overcoat. But just look up at this perfect mix of accessories: a single statement earring, tinted glasses à la John Lennon, and a bold denim cap to top it off. All the pop makes him our choice for today's Golden Peacock Award — proof that the right accessories can breathe a new sense of excitement into a simple look.