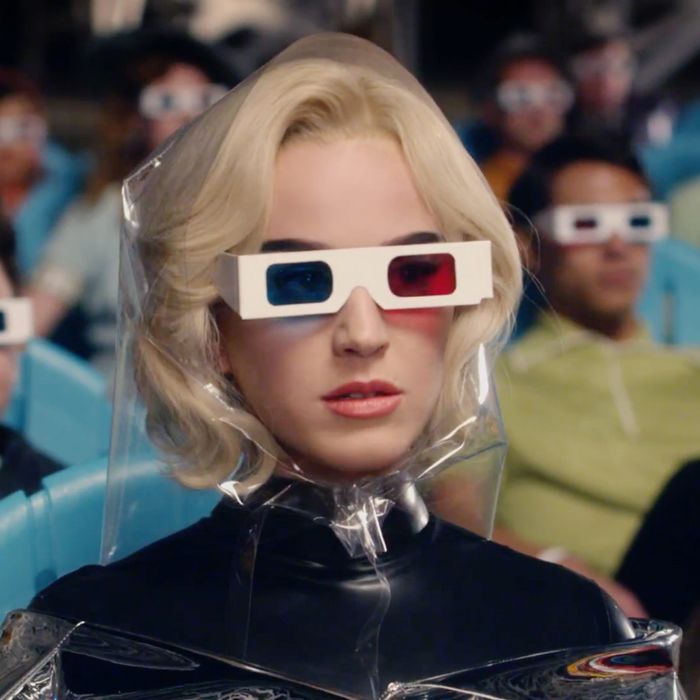 Katy Perry's pop is purposeful now, and her latest warning about the fate of our republic comes via the music video for "Chained to the Rhythm," a candy-colored dystopian nightmare vision set at a theme park called Oblivia.
"Are we crazy, living our lives through a lens, trapped in our white picket fence like ornaments," Katy croons, as she and her fellow parkgoers mindlessly cycle through the park's many candy-colored entertainments, which boast ominous names like the Great American Dream Drop and Bombs Away and the Love Me Validation Station. There are a lot of clues that things might not all be right in Oblivia: For example, the cotton-candy towers appear to be shaped like nuclear bombs, and the park's main attraction is a giant Sisyphean hamster wheel on which people walk and walk until they can walk no more. Thankfully, the Skip Marley verse helps wake Katy up to the prison that is her reality.
Charlie Brooker, if you need some ideas for the next season of Black Mirror, give Katy a call.