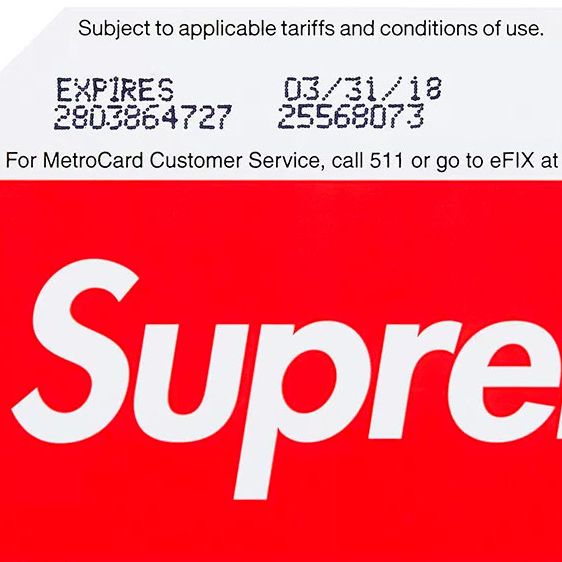 The Supreme Metrocard.
Photo: MTA
Because hypebeasts have long been limited in their transportation options – skateboards can only take you so far – Supreme launched a custom Metrocard in collaboration with the MTA on Monday. No word yet as to whether this is more or less ridiculous than their custom brick.
They're available for purchase at Supreme stores, as well as the stations at Broadway-Lafayette, Queens Plaza, Marcy Avenue, Atlantic Avenue, Prince Street, Spring Street, Union Square, and the 125th Street 2/3 train — though they may currently be sold out, per the MTA.
The cards retail for $5.50, though they're being resold for as much as $1,000 on eBay.
While we're at it, let's check in on how the MTA's doing.