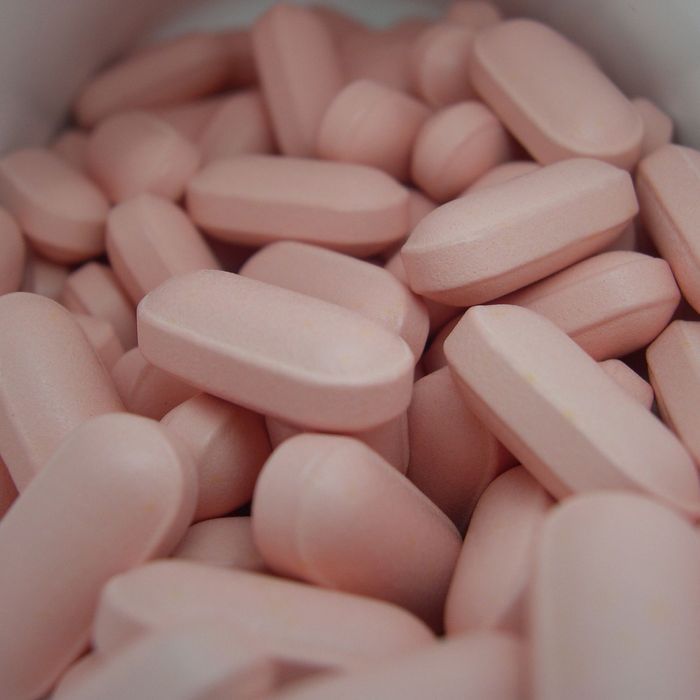 Photo: Lacreates/Getty Images/iStockphoto
If you're a woman considering having a baby in Thailand today, you're in luck: The government is handing out free prenatal vitamins on the street for you to enjoy on your road to childbirth.
The Associated Press reports, "government workers started distributing 1 million baht's ($28,600) worth of prenatal vitamins … to women between the ages of 20 and 34" this Valentine's Day. The initiative is part of an overall effort to increase population growth, which increased by just .4 percent in 2015, down from 1970's 2.7 increase, according to the Associated Press. Dr. Wachira Pengjuntr, director of Thailand's Department of Health, cited Thais' "changing way of life" as one reason for the falling birthrate. According to Pengjuntr, "Thai women are receiving higher education and the newer generation is placing a higher value on being single."
The government calls the initiative "the campaign for red-cheeked Thai women to have children for the country using very magical vitamins." Typically, prenatal vitamins are high in folic acid and iron — sadly,"magic" does not appear on the list of ingredients. But magic may be more likely found in the campaign's other activity for today: hosting Valentine's Day wedding ceremonies.