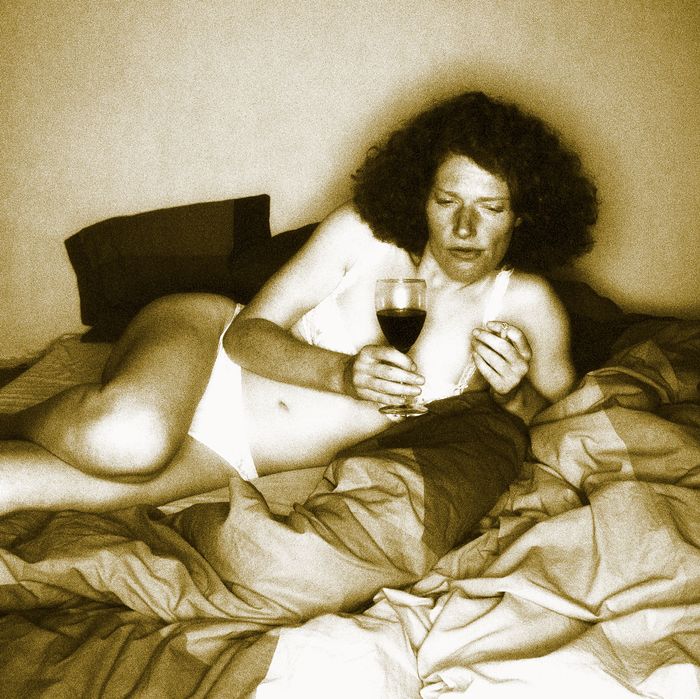 Photo: Laurent Hamels/Getty Images/Canopy
The Danes have hygge, the sense of coziness that helps propel them to to the top of all those happiness rankings. The Swedes have, um, Ikea. But in the ranking of trendy Scandinavian exports, Finland's coming in hot: Introducing kalsarikannit, a Finnish term that roughly translates to "drinking home alone in your underwear, with no intention of going out."
As my colleague Melissa Dahl has written for Science of Us, there's a certain satisfaction that comes with putting a name to the highly specific emotion you're experiencing — like ilinx, French for "the strange excitement of wanton destruction," or torschlusspanik, a German term for the panicky sensation of time running out. With kalsarikannit, the Finns have given us a similar gift: You're not just being too lazy to make plans. This is your plan. You're doing something, and that thing has a name, and that name is kalsarikannit-ing.
Or something like that, anyway. "Is it a noun? A verb? Does one kalsarikannit, or does one take a kalsarikannit?" a Chicago Tribune writer wondered. It's not totally clear, but according to its description on Finland's list of country-specific emoji, the concept may best be understood less as an activity and more as a state of mind. (Other emoji, in case you were wondering, include a sauna, "the original Santa," and, weirdly, a headbanger, the last of which is helpfully captioned with this fun fact: "There are more heavy metal bands in Finland per capita than anywhere else.")
The beauty of the whole thing, though, is that when you're drunk in your underpants, it's just so hard to be bothered about whether or not you're using it right. As the Tribune put it: "Who cares, frankly — turns out my house has been a temple to kalsarikannit this entire time." That's the kalsarikannit spirit.