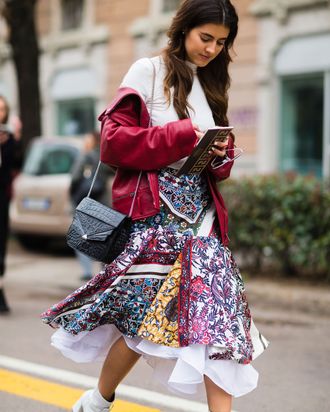 Photo: Nabile Quenum/Nabile Quenum
Nothing catches the eye like a busy pattern, so this Milan Fashion Week showgoer is an easy choice for our day two Golden Peacock Award. Her skirt makes a bold statement with several different paisley prints stitched together and a flounciness that feels appropriately springlike. The white boots fold in a longtime street-style trend.
The best part, though, is that this look doesn't come off as trying too hard. It's the ideal balance between showing off and staying true to your style.