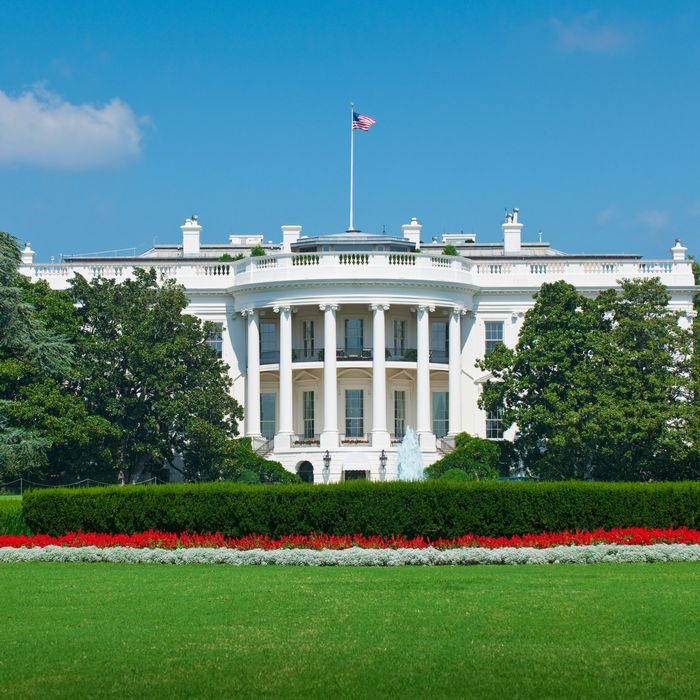 Rumana Ahmed worked in Obama's White House, but she only stayed eight days in Trump's.
Photo: Getty Images
Rumana Ahmed, a hijab-wearing Muslim woman from Maryland, was hired to work in Obama's White House in 2011. She rose through the ranks there until she was offered a position on the National Security Council in 2014, and she worked there for almost three years advising President Obama on issues pertaining to American Muslims, among other things.
When the Trump administration took over, Ahmed opted to stay — "I decided that Trump's NSC could benefit from a colored, female, hijab-wearing, American Muslim patriot," she wrote in an op-ed for the Atlantic. But she quickly changed her mind. "On Monday, January 23, I walked into the Eisenhower Executive Office Building, with the new staffers there," she wrote. "Rather than the excitement I encountered when I first came to the White House under Obama, the new staff looked at me with a cold surprise. The diverse White House I had worked in became a monochromatic and male bastion."
Not only did she feel out of place, Ahmed said the few days she spent under Trump were eerily different from when she worked under Obama:
As one staffer serving since the Reagan administration said, "This place has been turned upside down. It's chaos. I've never witnessed anything like it." This was not typical Republican leadership, or even that of a businessman. It was a chaotic attempt at authoritarianism––legally questionable executive orders, accusations of the press being "fake," peddling countless lies as "alternative facts," and assertions by White House surrogates that the president's national security authority would "not be questioned."

The entire presidential support structure of nonpartisan national security and legal experts within the White House complex and across federal agencies was being undermined. Decision-making authority was now centralized to a few in the West Wing. Frustration and mistrust developed as some staff felt out of the loop on issues within their purview. There was no structure or clear guidance. Hallways were eerily quiet as key positions and offices responsible for national security or engagement with Americans were left unfilled.
Ahmed decided to leave when Trump signed an executive order banning travelers from seven majority-Muslim countries. She told Trump's senior NSC communications adviser about her decision: "I told him I had to leave because it was an insult walking into this country's most historic building every day under an administration that is working against and vilifying everything I stand for as an American and as a Muslim," she wrote.
She added that the Trump administration's tendency to pit Islam against Western ideologies could do more harm than good, and that the use of terms like "radical Islamic terrorism … legitimize[s] ISIS propaganda and allow[s] the dangerous rise of white-supremacist extremism to go unchecked." So far there's little direct evidence of this, but there's definitely potential.