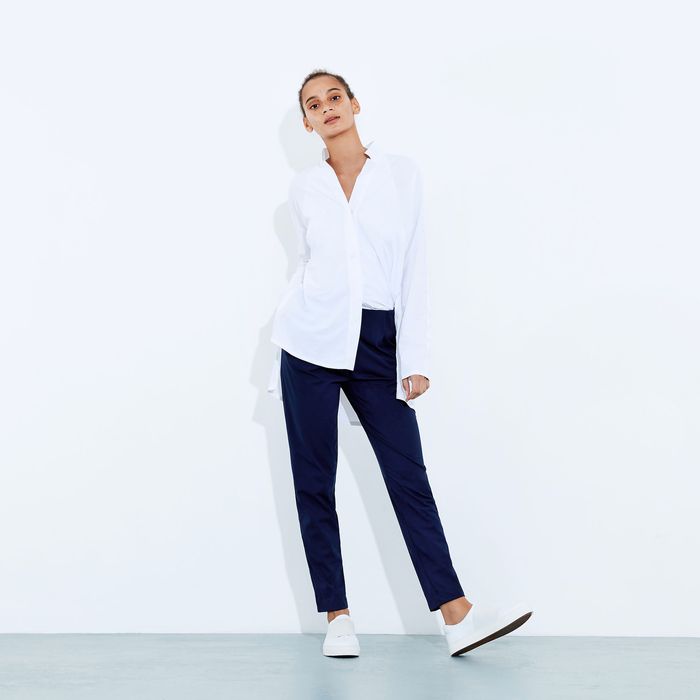 When you conceive of workout leggings that spawned a 2,000-person waiting list, how do you top that? The answer is: You don't. Or at least, you don't try to outdo a best seller. The brains behind ADAY's Throw and Roll leggings know that as much as you love them, you also have other wardrobe needs. With the same insane attention to detail that catapulted them to success, today they're launching a capsule collection of basics called Technical Tailored. The core idea is that of a "power outfit," the one look in your closet that makes you feel like you can take on the world. Based on the belief that you can be comfortable and still look pulled together no matter how hectic your life is, the line consists of three staples that easily mix and match into any wardrobe.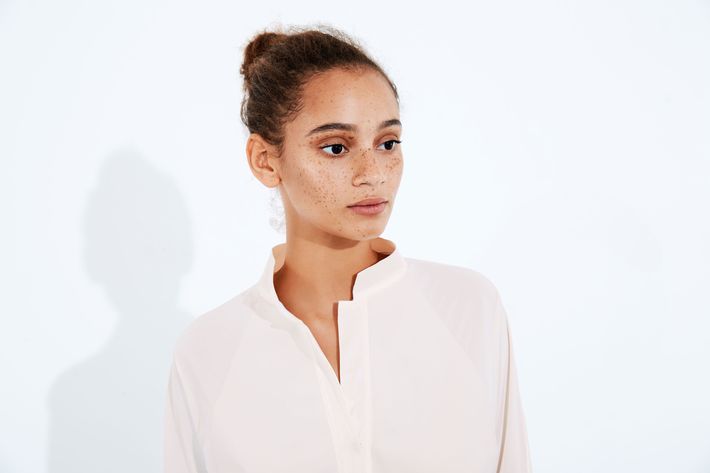 Their take on a classic white shirt features a fabric that falls like silk, minus the dry cleaning bills. It's wrinkle resistant, wicks away sweat and is machine washable, while still remaining crisp and structured enough to rival any cotton top. It's cut to be a slouchier, menswear-like fit where the shoulders are tailored while the back is longer than the front, so you can easily tuck it into trousers.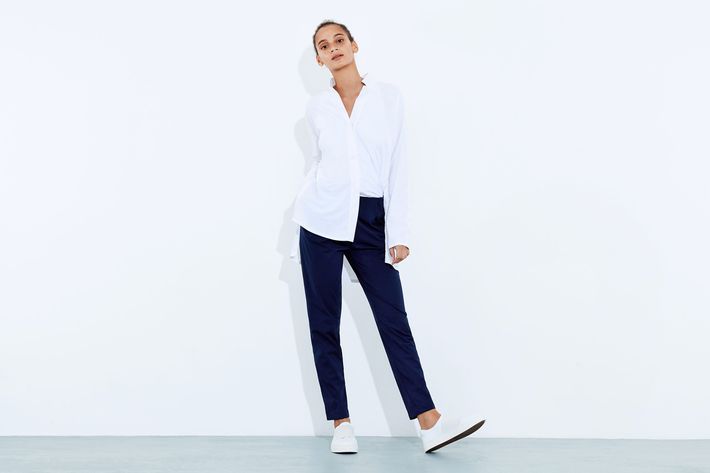 Stretchy waistbands don't have to mean you look sloppy. These have enough heft to them that they fall into crisp lines and can even be cuffed for a casual vibe. There's a thick elastic band at the hip which let's you tug them on easily but won't dig into your waist. And just like the top, ADAY chose fabric that easily adapts to your body's temperature so you won't freeze or become overheated.
While their leggings have gotten plenty of attention, this tank was one of the first pieces in the collection. The new version has perforations in the back for hot summer days and comes in shades like beige, pale gray, navy, white, steel, and black.
If you buy something through our links, New York may earn an affiliate commission.