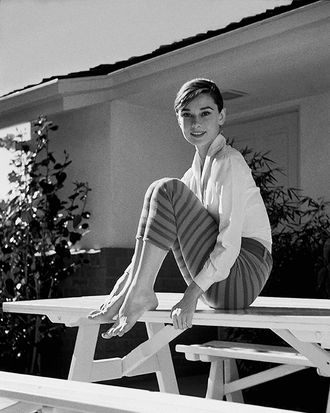 Audrey Hepburn.
Photo: Sunset Boulevard/Corbis via Getty Images
In a new book released during Milan Fashion Week, luxury Italian shoe brand Tod's showcases vintage photographs of Naomi Campbell, Lauren Hutton, James Dean, and Audrey Hepburn. Titled Timeless Icons, the tome celebrates stylish models, musicians, and celebrities who inspired the designer's recent collections (see: spring 2017).
In one frame from 1976, Bianca Jagger wears a fringed cocktail dress and balances a wine glass. Other images show Pat Cleveland dancing in a halter dress at a fashion benefit in 1972, or Brigitte Bardot posing on a checkerboard sidewalk. The collection includes fashion shots of modern-day celebrities, too, including Emma Watson, Leonardo DiCaprio, Jourdan Dunn, and George Clooney. In summary: a star-studded, statement coffee-table book.
Timeless Icons, published by Electa, is available now and sold exclusively at Barnes & Noble.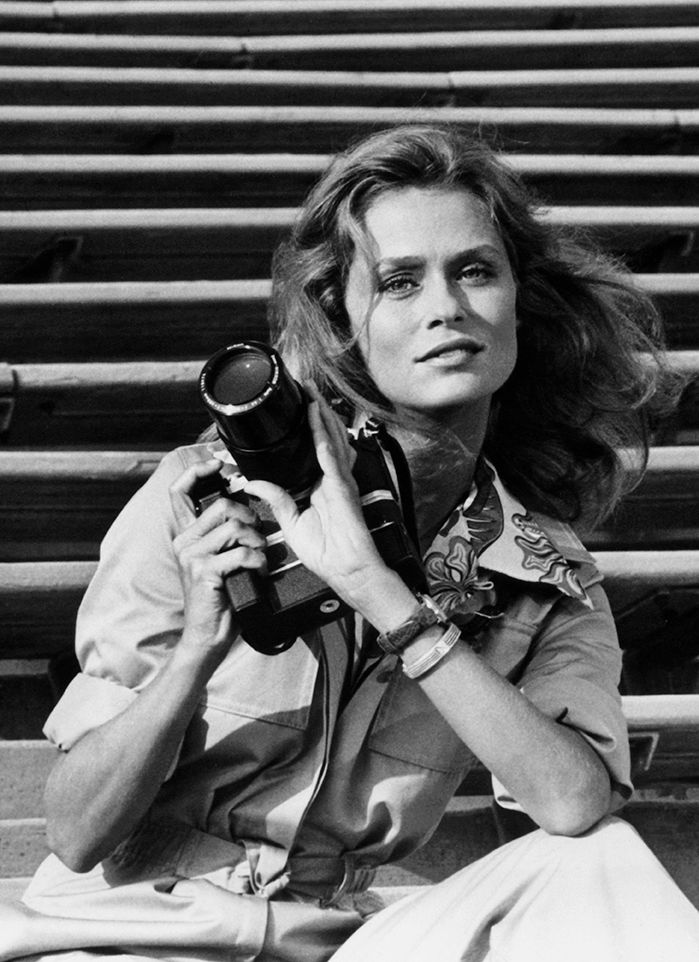 Lauren Hutton, 1977
On the Warner Bros. set of Viva Knievel!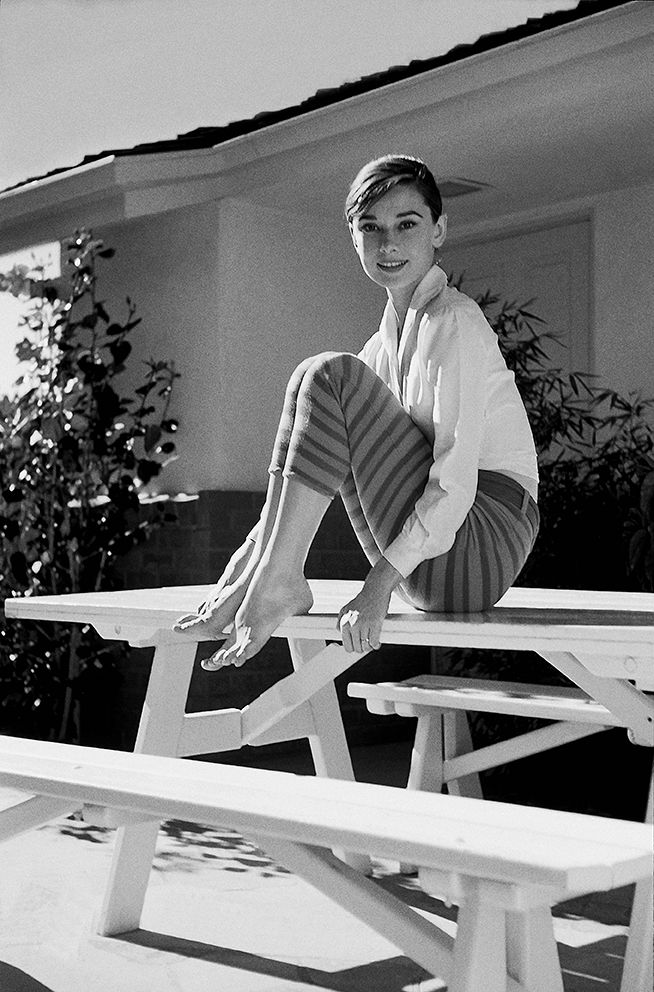 Audrey Hepburn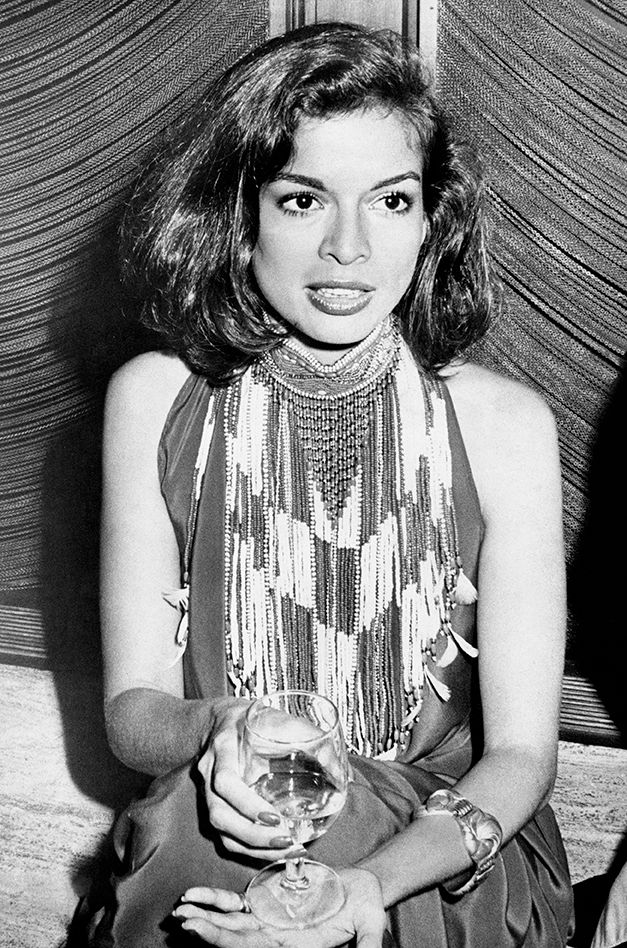 Bianca Jagger, 1976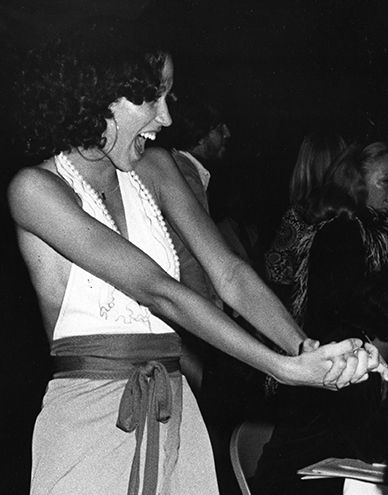 Pat Cleveland, 1972
Dancing at the Fabulous Forties Benefit for Phoenix House at Roseland in New York City.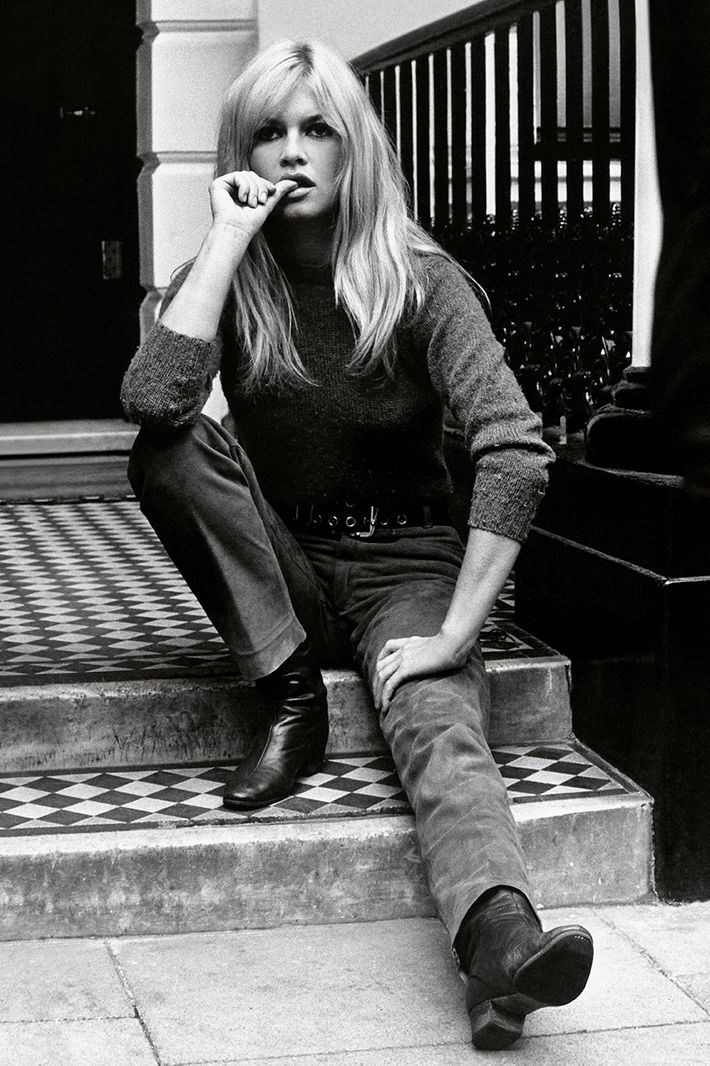 Brigitte Bardot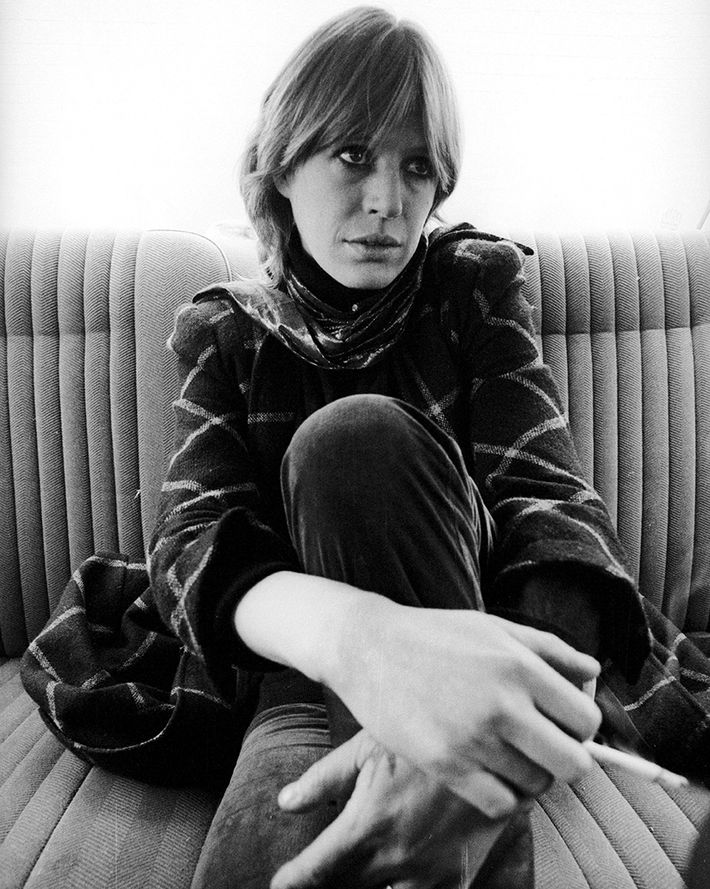 Marianne Faithfull
The English singer and actress in the backseat of a car, taken by Kevin Cummins in November 1981, in Manchester.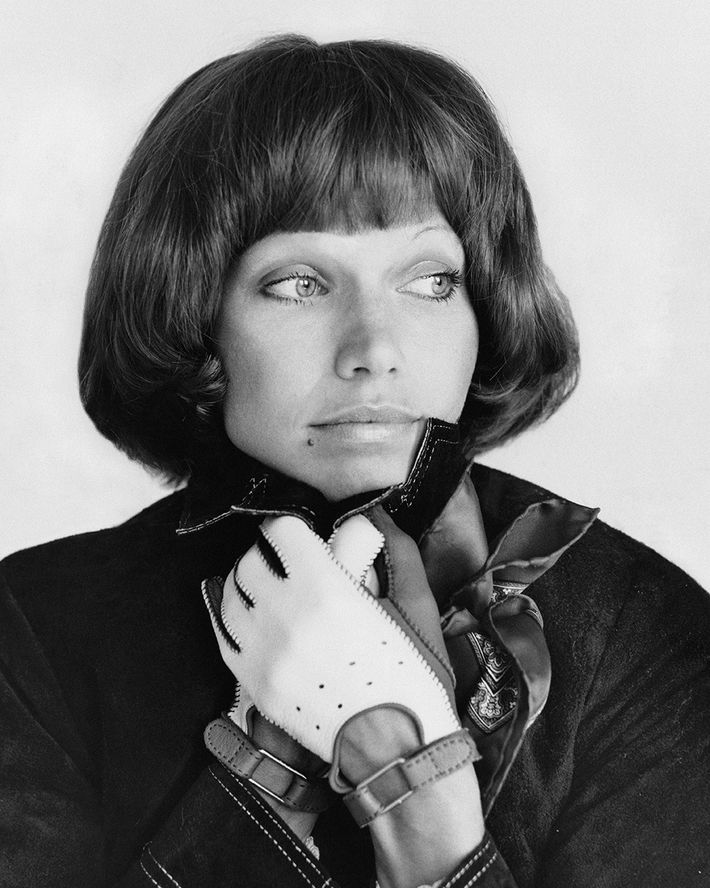 Veruschka 
Wearing a pageboy wig by Kenneth and two-toned gloves by Grandoe.