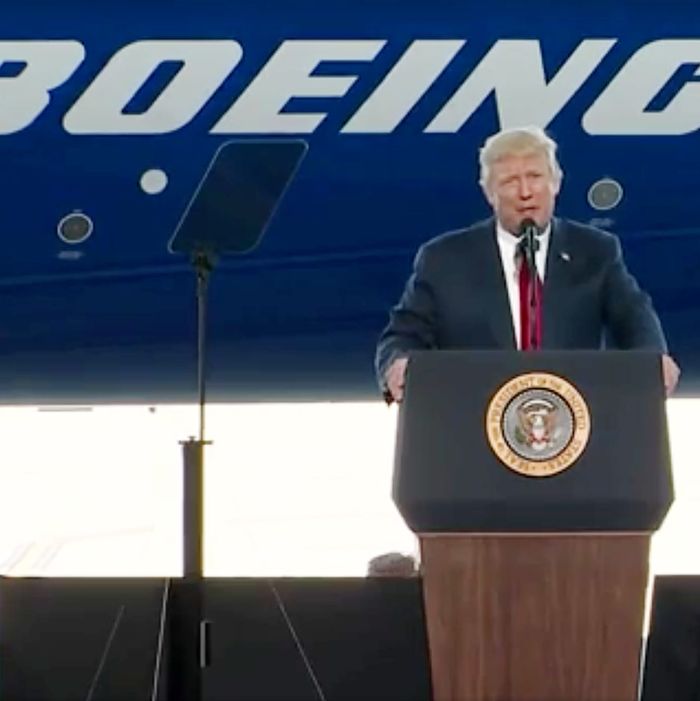 Here he is.
Photo: Courtesy of Facebook/DailyMail
Following up his 77-minute press conference from hell on Thursday, Donald Trump spoke to his base in Charleston, South Carolina this afternoon at the unveiling of the new Boeing 787 Dreamliner. In his speech, he praised Nikki Haley and quoted George Washington. He also remarked that the Air Force One was still so beautiful, despite being 30 years old.
Melania Trump is 46 years old.