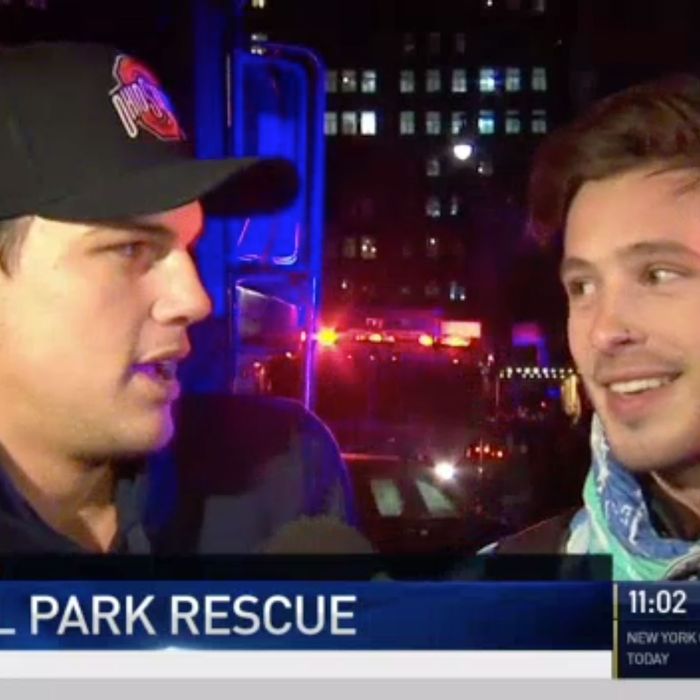 Bennett Jonas and Ethan Turnbull.
Photo: NBC
On Monday night, seven children and teens fell through the ice and into a frigid pond in Central Park. Fortunately, help was nearby — in the form of two skateboarding models. (There goes my screenplay idea.)
According to NBC New York, Bennett Jonas of California and Ethan Turnbull of Australia were skateboarding nearby the pond when they saw the kids fall in; Jonas immediately jumped in to pull them out and pass them over to Turnbull.
But these were no ordinary skateboarders – both Jonas and Turnbull are models signed with Soul Artist Management.
"I was in this park for a reason tonight. I could've been anywhere right now but I was 100 yards away from kids who are drowning," Bennett told reporters.
He and Turnbull then presumably ripped off their shirts and climbed a tree to rescue a kitten.