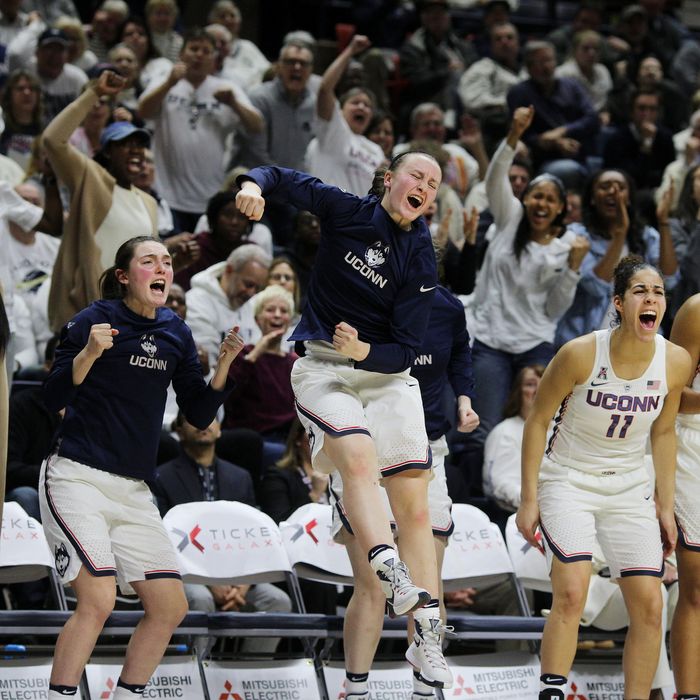 100 consecutive games!
Photo: Tim Clayton - Corbis/Corbis via Getty Images
On Monday evening, the UConn women's basketball team — otherwise known as the Huskies — won their 100th consecutive game, making them the first team, men's or women's, in NCAA history to do so.
Though it wasn't a guarantee that the hugely dominant team would get their 100th consecutive win (they began the season with only two returning starters and no All-American players), several of UConn's former stars came out to home court in anticipation anyway. Breanna Stewart, Sue Bird, and Maya Moore were all watching as the Huskies took down South Carolina 66–55. The last time the team lost a game was November of 2014, 819 long days ago.
UConn's coach, Geno Auriemma, said of the team's 100th win, "The 100-win streak isn't all theirs. They carried the streak across the finish line. But if they win the national championship, it's all theirs."
Christine Brennan of USA Today told Morning Edition on Tuesday that the final winning streak for UConn to surpass would be one set by Wayland Baptist University in the 1950s, when the team won 131 straight games.