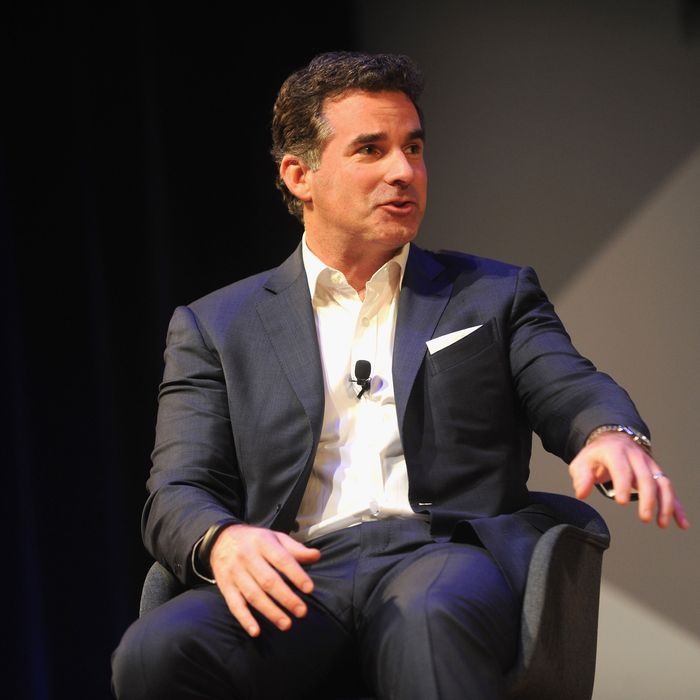 Kevin Plank.
Photo: Brad Barket/Getty Images for Fast Company
Under Armour CEO Kevin Plank found himself under fire for his apparent support of President Donald Trump, after he said in a recent interview that having "such a pro-business president" is a "real asset" for the country. On Wednesday, Plank responded to the criticism in an open letter published in the Baltimore Sun, saying his words "did not accurately reflect" his intent.
In an interview last week with CNBC's Fast Money Halftime Report, Plank said of the president, "He wants to build things, he wants to make bold decisions and be really decisive. I'm a big fan of people that operate in the world of publish and iterate versus think, think, think, think, think." His comments drew the ire of brand ambassadors and top athletes Misty Copeland, Stephen Curry, Dwayne Johnson, and Torrey Smith, who took to social media to distance themselves from Plank's remarks.
Published as a full-page advertisement in the Sun (the newspaper of Under Armour's hometown, Baltimore), Plank wrote that the comments were made in response to a question, and don't reflect the brand's stance on political issues. He went on to clarify that Under Armour stands for equal rights, supports immigration, and believes in expanding American manufacturing.
Plank stated that because "actions speak louder than words," the brand was publicly opposing Trump's travel ban. "With an anticipated new executive order on immigration set to come out, we will join a coalition of companies in opposition to any new actions that negatively impact our team, their families or our community," he wrote. Plank added that the company will be taking other public positions on legislation across the country whenever policy conflicts with human rights.