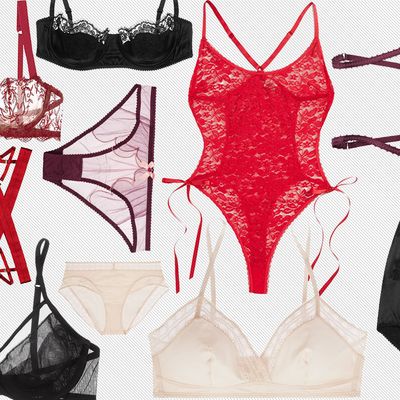 Buying lingerie for yourself or a significant other with Valentine's Day in mind can be quite the daunting task. Do you look for something silky, lacy, or maybe actually wearable? It's easy to get overwhelmed and think you have to go the overtly sexy, cringe-inducing-in-hindsight route. Don't get trapped. We found 11 sets of lingerie that aren't cheesy but still feel appropriate for the holiday. Plus, given how much you're spending, you'll also actually be able wear these under a T-shirt and jeans the rest of the year.
Maybe you're in the mood for something chic and Beyoncé-approved? You can buy the exact Agent Provocateur set she used to announce her pregnancy. You style leans tomboyish? Calvin Klein has a sporty set that's comfy and cool. Scroll ahead to see all of our favorites.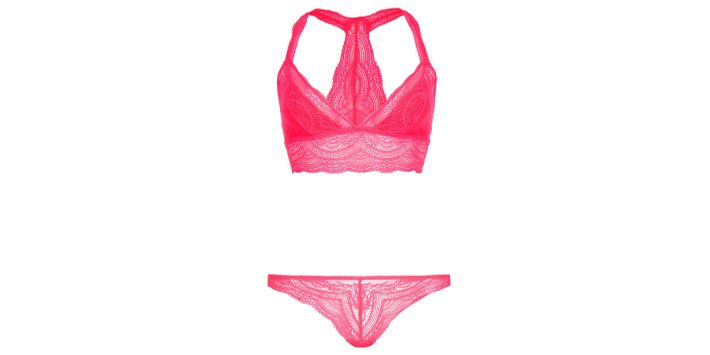 The easiest way to look festive for Valentine's day without being super uncomfortable is to try a soft cotton and lace set like this one from Topshop. It's only $38 for the combo. The top has no underwires so you won't get poked while the bottom features an elastic-free leg hole that gives you a seamless but still budge-proof fit.
Topshop Lace Bra, $30 at Topshop; Topshop Lace Panties, $8 at Topshop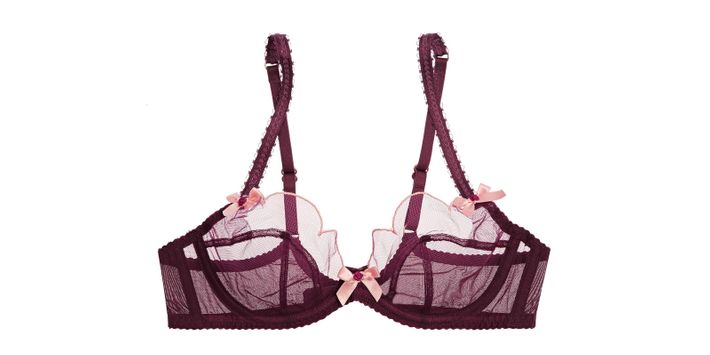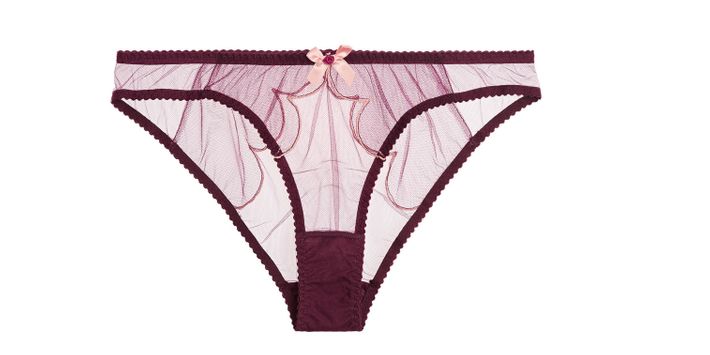 If it's good enough for Beyoncé …
Agent Provocateur Bra, $130 at Net-a-Porter; Agent Provocateur Briefs, $160 at Net-a-Porter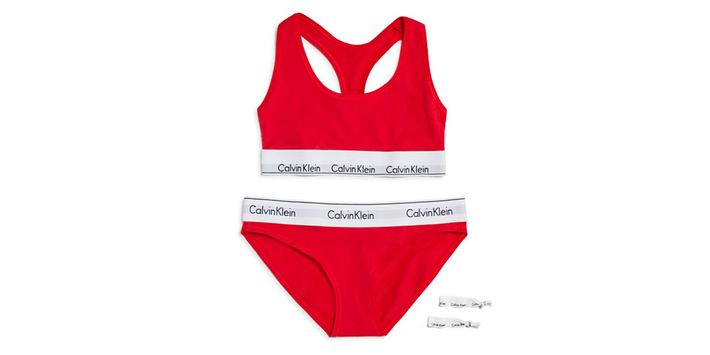 If you're not a fan of lace or silk, Calvin Klein's classic cotton set is a great alternative. It's understated but has that throwback '90s, sporty sex appeal.
Calvin Klein set, $48 at Bloomingdales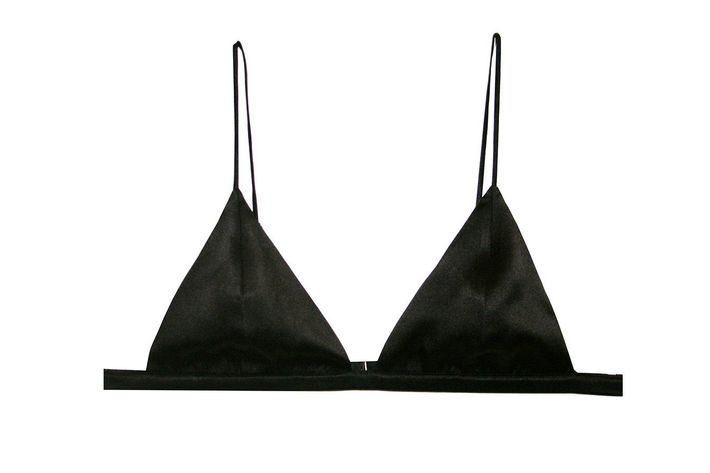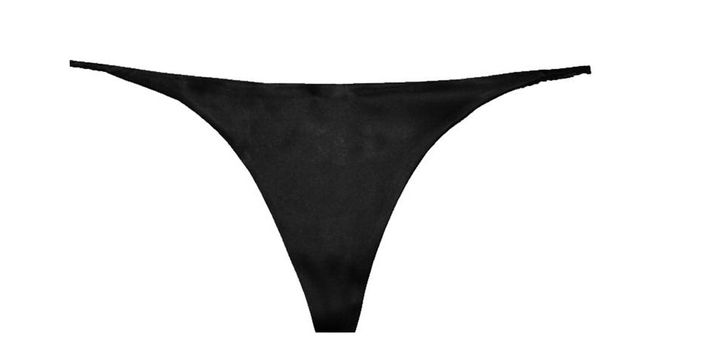 So you don't want to wear red but you still want something that feels appropriate for the holiday? This sleek black set is on the skimpy side but the black satin keeps it from being too over-the-top.
Fleur du Mal luxe triangle bra, $98 at Spring; Fleur du Mal luxe velvet thong, $45 at Spring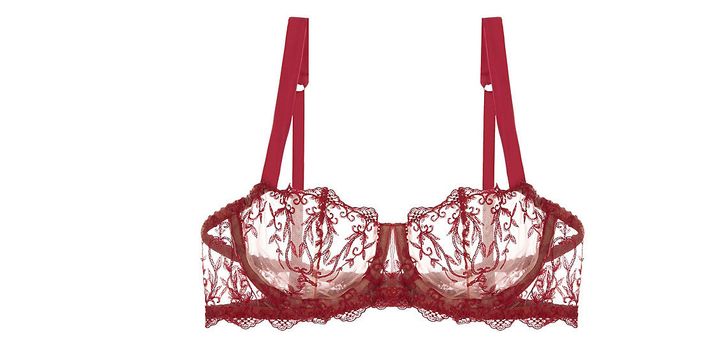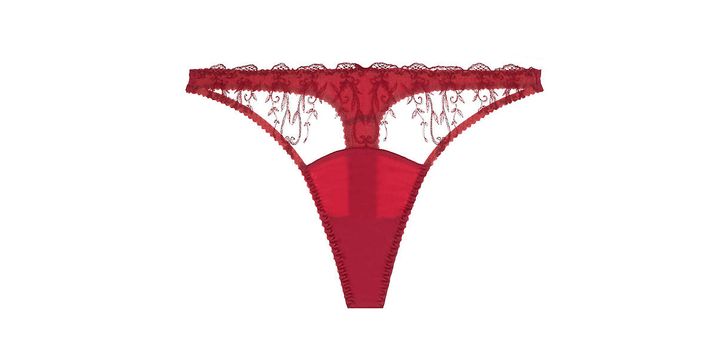 Here's why this bra should be an automatic yes: It's fiery red, has a pretty mix of silk and tulle, plus a supportive balcony bra that'll lift your boobs. Added bonus for the night: It's not complicated to take off.
Fleur of England Bra, $187 at Journelle; Fleur of England Thong, $124 at Journelle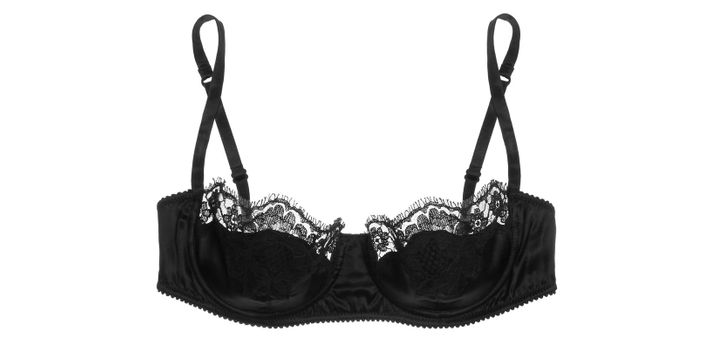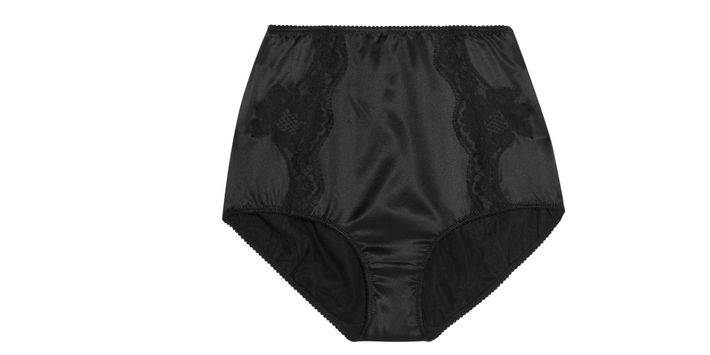 You don't need to wear a thong. Think of the classic Italian sirens like Sophia Loren and their choice of lingerie — it would look a lot like this set by Dolce & Gabbana. Consider it a great investment that for your lingerie drawer no matter what holiday.
Dolce & Gabbana Bra, $575 at Net-a-Porter; Dolce & Gabbana Briefs, $395 at Net-a-Porter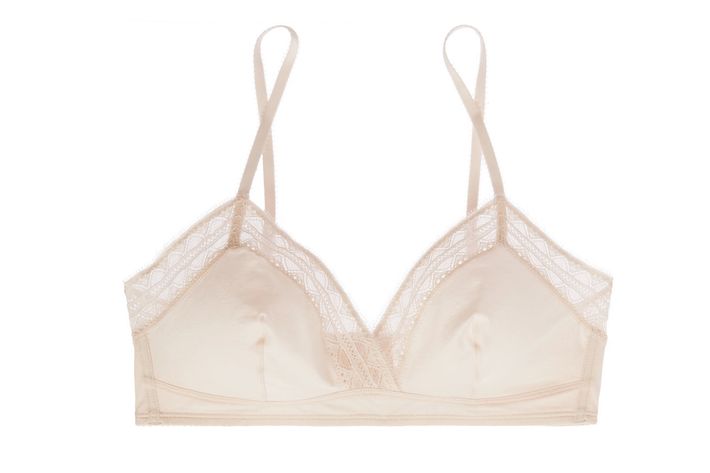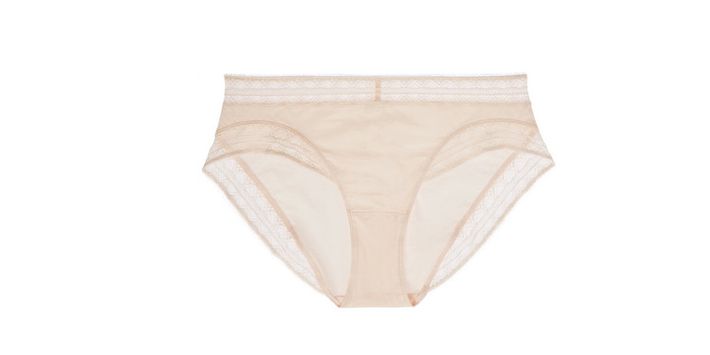 Ask any fashion-conscious woman what lingerie they love and chances are, they'll name Eres. Despite the big price tag, it's subtle, simple, and pretty enough to be worn every day.
Eres Bra, $275 at Net-a-Porter; Eres Briefs, $165 at Net-a-Porter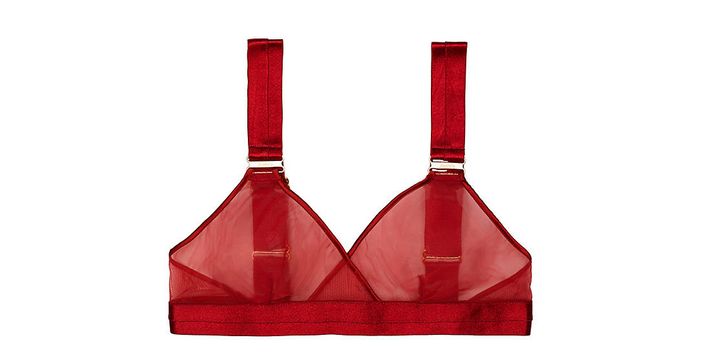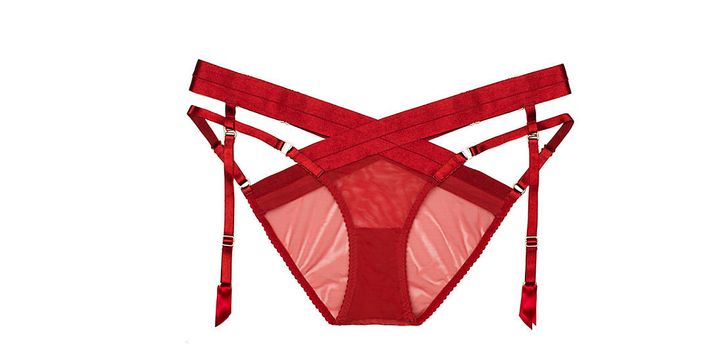 Not a fan of lace but still want something that feels over-the-top and festive? Here's the set to buy. It has sheer mesh and hints at bondage with the strappy hip details. And when you want to make it more real world-friendly, simply remove the garter belts.
Bordelle Bra, $114 at Nancy Meyer; Bordelle Brief, $137 at Nancy Meyer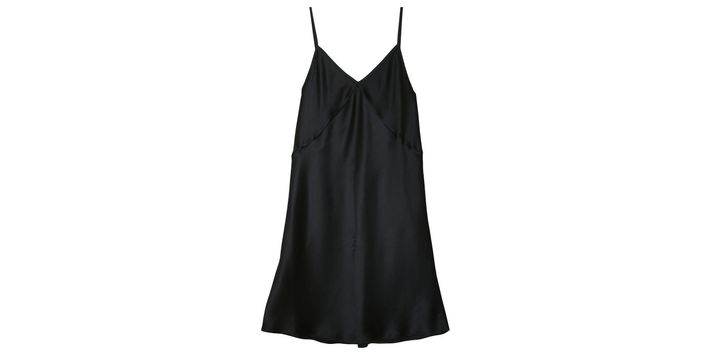 If you want a little more coverage than your standard set, a satin slip is the best way to go. You can wear it by itself, or add a thong under. Though this black style is one of the more expensive things on this list, it pulls double duty as a slip year-round.
Fleur du Mal Slip, $245 at Spring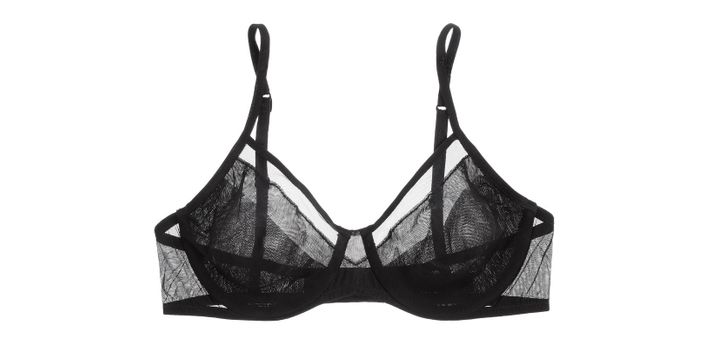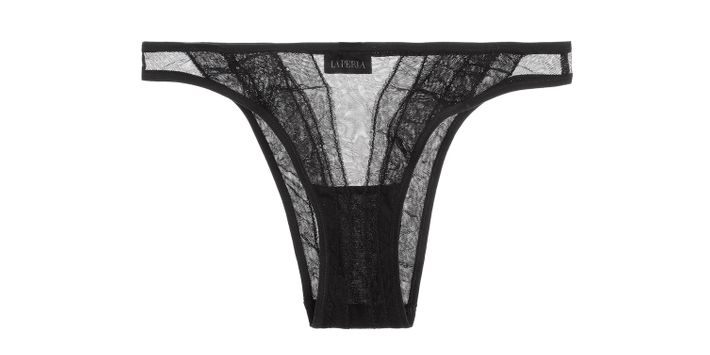 Want to give that special person something fancy without spending a ton? Buy this La Perla set that's on deep discount now.
La Perla Bra, $89 at The Outnet; La Perla Briefs, $69 at The Outnet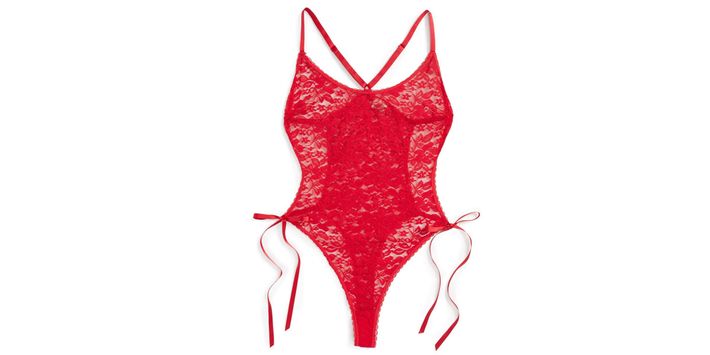 A full lace bodysuit is another alternative for something that gives you more coverage but retains the barely-there look of lingerie. If the bows on this teddy aren't your thing, cut them off for a simple, cleaner look.
In Boom by Jonquil Teddy, $38 at Nordstrom
If you buy something through our links, New York may earn an affiliate commission.