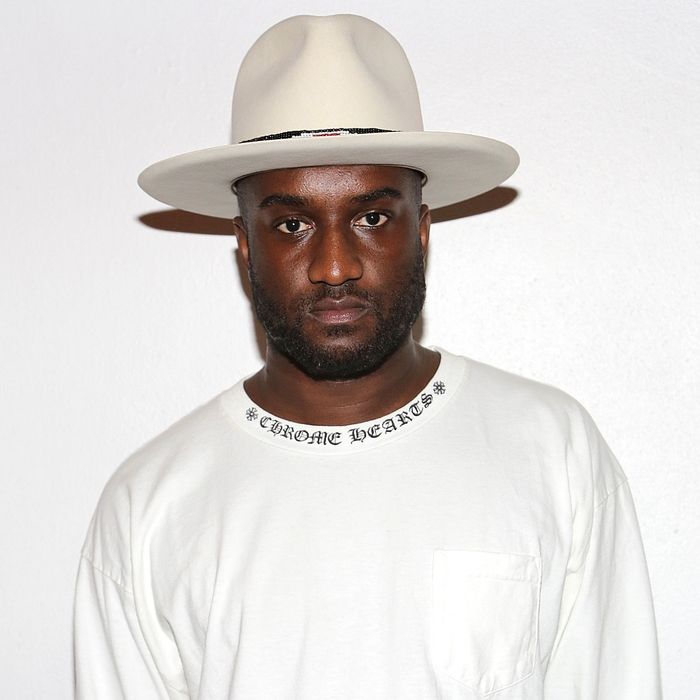 Virgil Abloh.
Photo: Alexander Tamargo/Getty Images for Ketel One
Riccardo Tisci has left the (likely very rococo) Givenchy building — with his departure officially announced last week — and the anticipation for his successor is already building. Today's rumor: Off-White designer and Kanye West creative director Virgil Abloh is said by WWD to have been in talks with the house about filling the spot. When contacted by the paper, Abloh said only, "My trajectory is to update and provide something new in the fashion industry by way of creating a project and using it as a case study on how to update a luxury house," which, as you will note, is not "No."
So, could Givenchy be trading Tisci's Bambis and Rottweilers for Abloh's zebra-crossing stripes? We reached out to a rep for Givenchy for further comment and will update this when we hear back. A rep for Abloh had no comment.