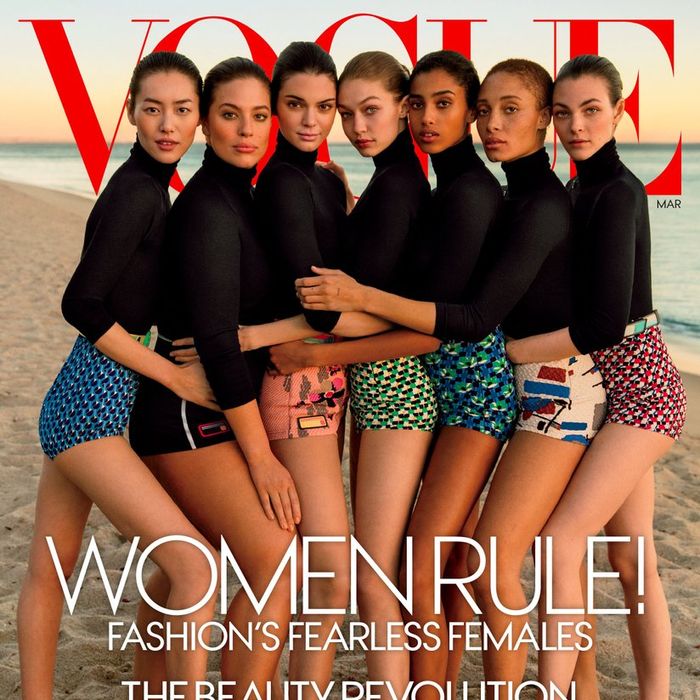 The March cover of Vogue.
In the March issue of Vogue — the theme of which is allegedly "diversity" — there seems to be an egregious misunderstanding of what that concept actually means. One thing's for certain: Embracing diversity does not mean styling Karlie Kloss as a geisha.
Kloss was shot in Japan by Mikael Jansson and styled by Phyllis Posnick for the spread. One photo features a sumo wrestler, another has Kloss with a long crown of black hair, and another has her walking down the stairs of a tea house, all while dressed as a geisha. The controversial spread was likely an homage to Richard Avedon's shoot of German model Veruschka von Lehndorff that appeared in Vogue in 1966.
Vogue has a history of publishing tone-deaf fashion editorials — remember the slave-earrings incident? Lara Stone in blackface for French Vogue? — but one would think that designing an entire issue around "diversity" would have stopped this editorial before it even started. Apparently not.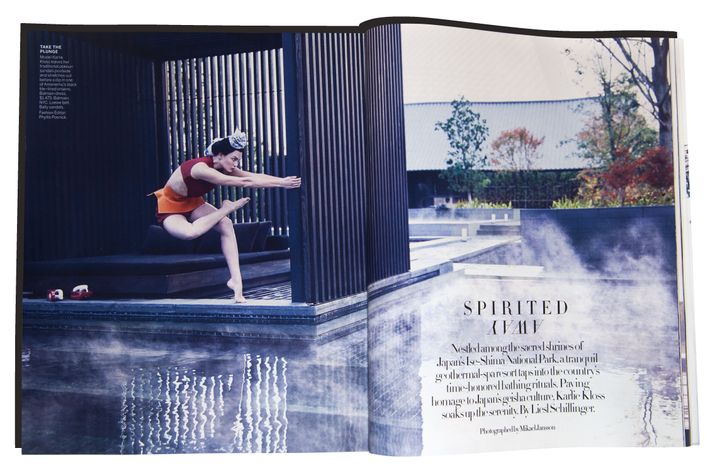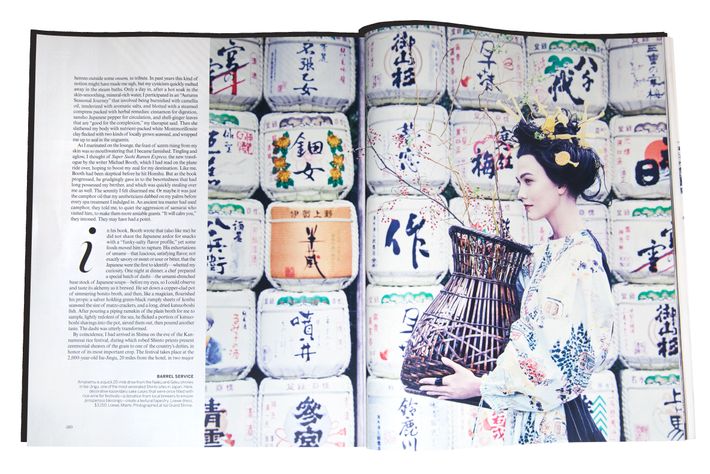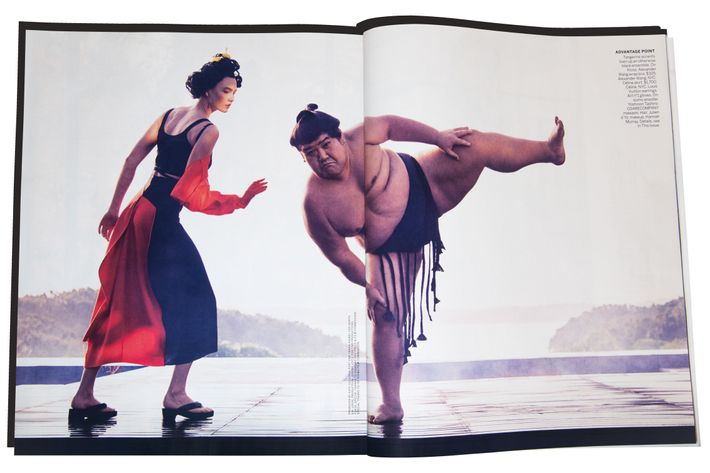 We've reached out to Vogue and Karlie Kloss's PR for comment and will update this post as we hear back.
Update, 2/15: Kloss tweeted on Wednesday morning that she is "truly sorry for participating in a shoot that was not culturally sensitive." Vogue has not yet weighed in.