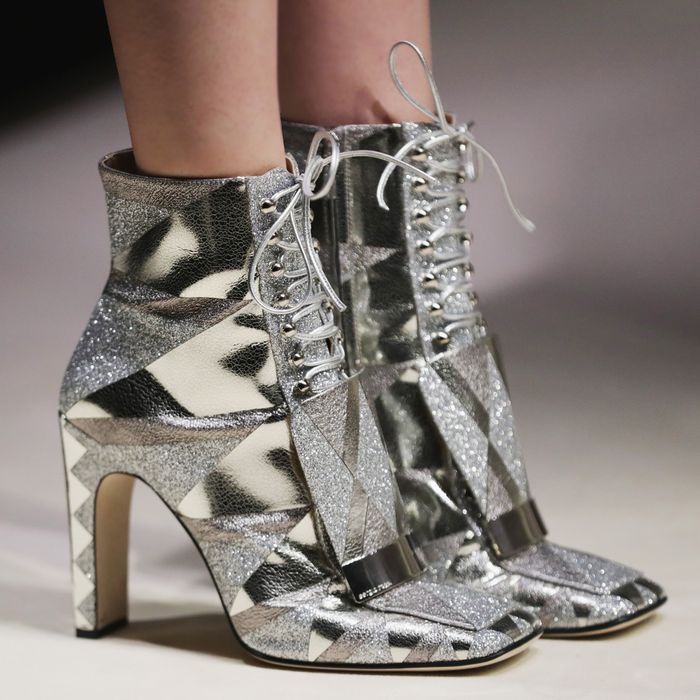 Photo: Vittorio Zunino Celotto/Courtesy of Sergio Rossi/Getty Images
Sergio Rossi's Winter 2017/18 line for Milan Fashion Week gets the high-tech treatment in this sleek video presentation. After casting ballerinas for its Milan Fashion Week presentation last season, Sergio Rossi brings smoky mirrors to another cultural venue this season with the razor-sharp precision and clean lines that the brand is known for. In addition, this season includes silver-plated hardware, bold colors, and a pointy-toed pump to keep things fresh.
The event was directed by Patrick Kinmonth and Antonio Monfreda, with plenty of models in motion, futuristic lighting, and dizzying architectural details. See for yourself.