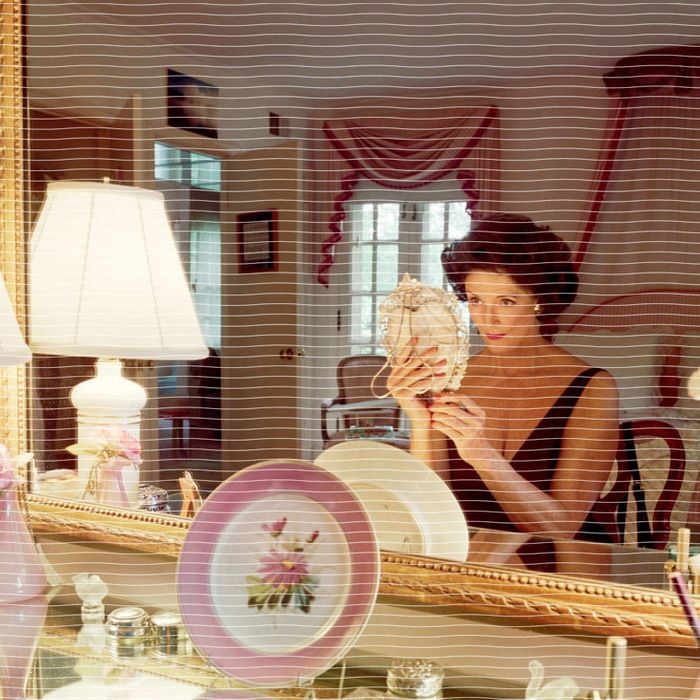 Wendy Morgan, photographed by her daughter in 1994.

A series investigating the effects of gravity on the female form.
Sixty-two-year-old photographer Sage Sohier is the daughter of Wendy Morgan, a model who posed for Richard Avedon and Irving Penn in the 1940s. She says she has been enamored with her mother's sense of glamour since childhood, when she'd lie on her bed and watch Morgan try on different outfits. For her new book Witness to Beauty, out later this month, Sohier photographed Morgan aging throughout her 70s, aiming to capture her mother's desire to remain beautiful.
"We don't live in a society that appreciates women looking their age. My mother, unlike many women, has been able to afford cosmetic surgery, and she has enjoyed looking as youthful as she can," Sohier told the Cut. "Though some would say that that is not a 'graceful' way to age, in many important ways she has been a terrific example of how to enjoy growing older." In the portraits, we see Morgan swimming nude, lounging in bathtubs, and applying makeup at her vanity. She grapples with her age, too — in photos taken during her spa treatments and acupuncture appointments. In other images she leans over a man's deathbed, or stands solemnly in Arlington National Cemetery.

"Despite my mother's ability to stay looking younger than she is, I tried to make it clear in the pictures that aging entails losing loved ones through death or divorce, as well as constant insults and challenges to the body," Sohier said. "Even though relationships end and partners die, and body parts fail, she always keeps moving ahead. Resilience, persistence, and the ability to find pleasure in life are essential."

Click ahead to preview the book, published February 21 by Kehrer Verlag.
If you buy something through our links, New York may earn an affiliate commission.
Wendy Morgan.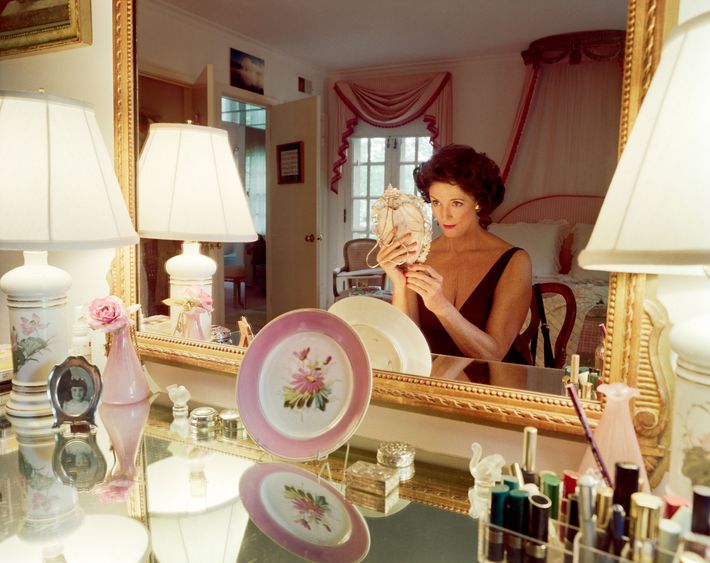 Wendy Morgan applying makeup, Washington, D.C., 1994.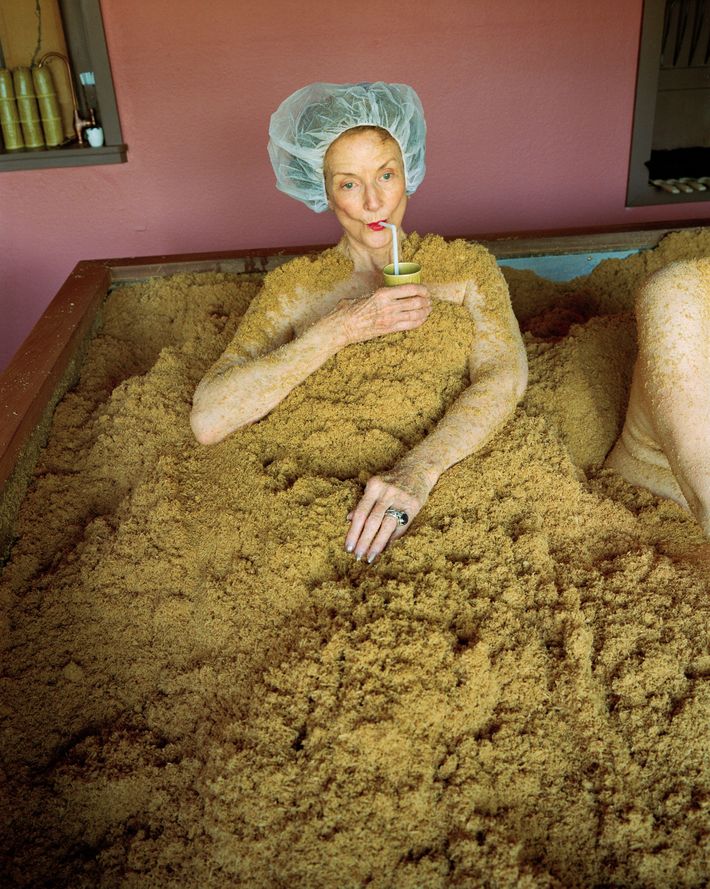 In a cedar enzyme bath at the Osmosis Spa, Freestone, California, 2010.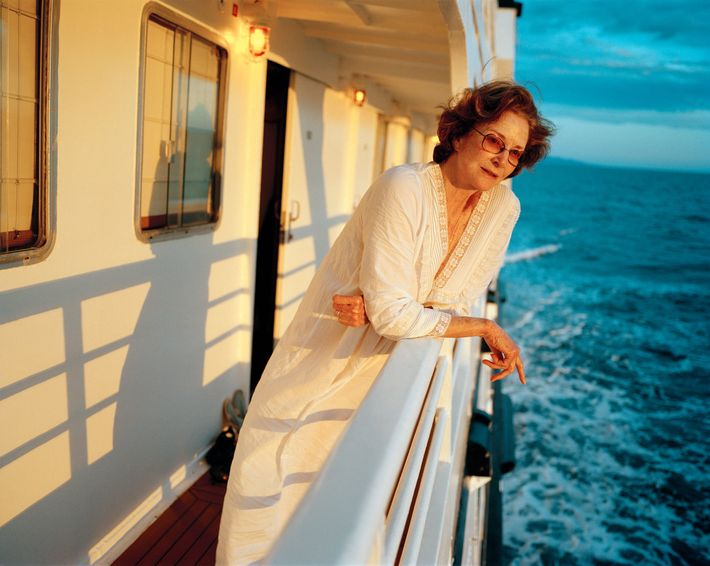 Dolphin-watching at sunrise on an eco-cruise, Baja California, 2007.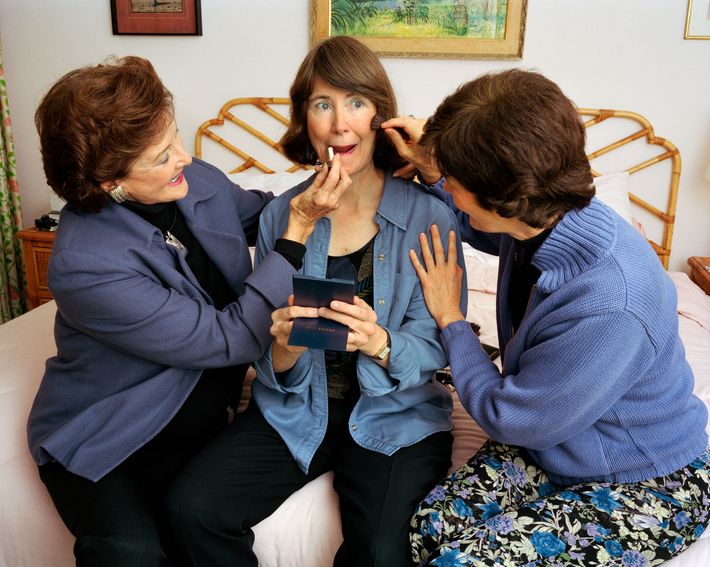 Wendy Morgan, left, applies makeup on her daughter's face, Washington, D.C., 2004.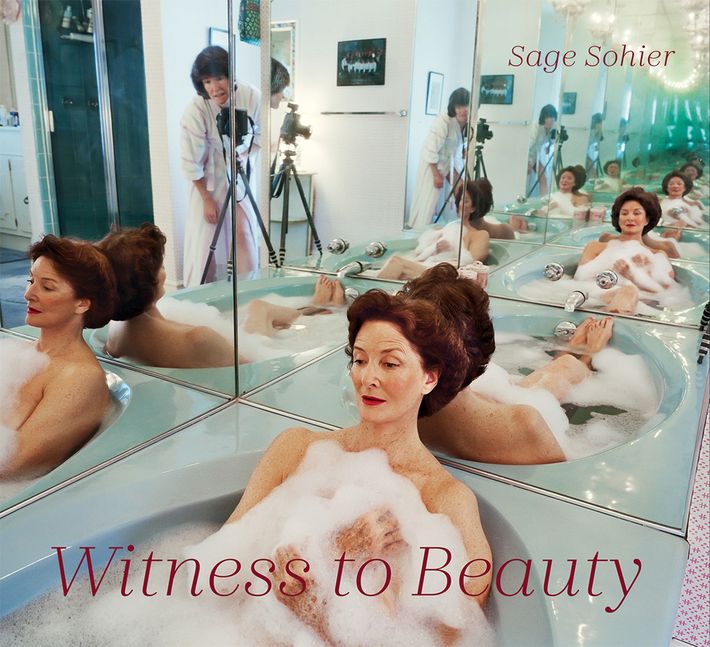 Witness to Beauty, published by Kehrer Verlag.