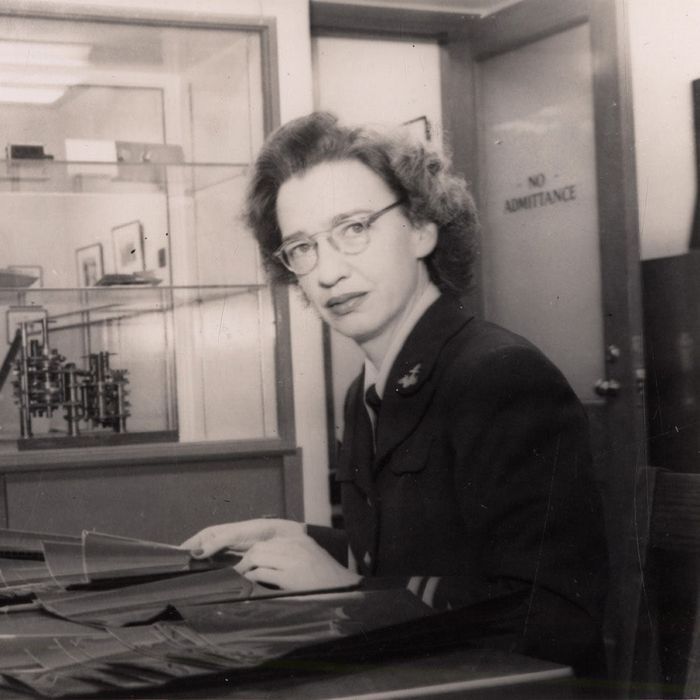 Grace Hopper.
Photo: Kay Peterson/Archives Center, National Museum
Yale's Calhoun College — named after the nation's seventh vice-president and prominent defender of slavery, John C. Calhoun — has long been a source of controversy, with students calling for the university to rename it, most recently in a wave of protests that began in fall 2015. On Saturday, the university announced that they would be dropping John C. Calhoun's name from the college and naming it after a female computer-programming visionary, Grace Hopper.
Back in April 2016, Yale president Peter Salovey said that they would not be renaming Calhoun College, which he explained by saying that "erasing Calhoun's name from a much-beloved residential college risks masking this past, downplaying the lasting effects of slavery, and substituting a false and misleading narrative, albeit one that might allow us to feel complacent or, even, self-congratulatory."
He's since appeared to have come around to the arguments against the name. "John C. Calhoun's principles, his legacy as an ardent supporter of slavery as a positive good, are at odds with this university," Salovey told reporters following news that the university would in fact be dropping Calhoun's name.
Rear Admiral Grace Hopper, the new namesake of the residential college, was a visionary computer programmer who earned her master's and Ph.D. at Yale. She served in the Navy during World War II and was a pioneer in automatic programming (and, unsurprisingly, faced resistance from the heavily male tech world at the time). In 2016, Hopper received the Presidential Medal of Freedom posthumously.
The change is expected to take place sometime between now and the fall.