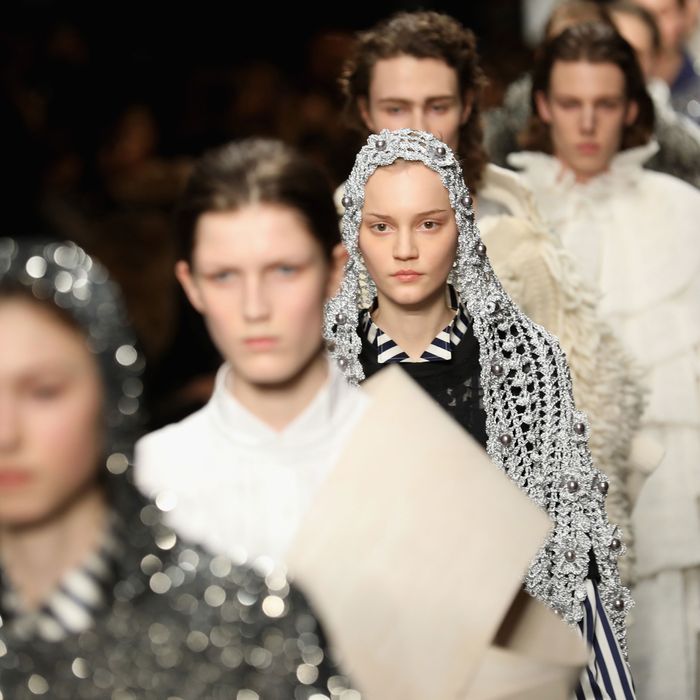 Photo: Tim P. Whitby/Getty Images
Last night's Burberry show ended with a spectacular finale walk that featured intricate capes layered over each look. Drawing from the label's decidedly British heritage, the 79 different creations referenced materials or aspects of prior collections. There were feathers that floated and bounced in the air while others dripped with pearls. Another appeared to made from see-through paillettes, except it turned out to be constructed from monocles. One was even inspired by solid metal, as if it were a modern-day spin on a knight's armor. The most spectacular pieces, though, were the hoods: a rhinestone style and a sparkling chain-mail creation were among the most deliciously over-the-top designs.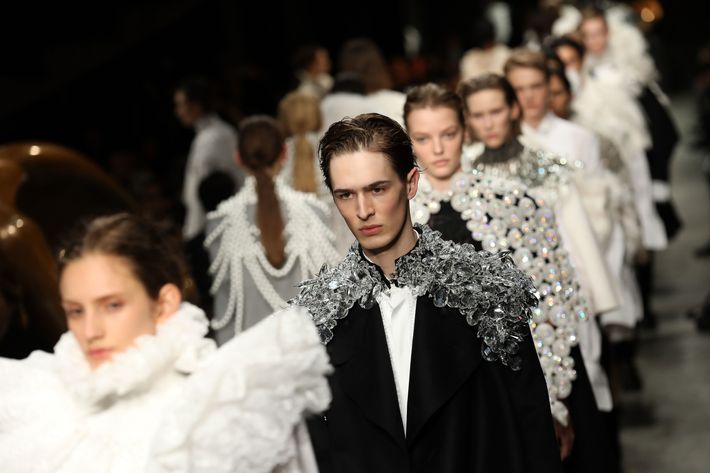 As incredible as they were in photos, seeing them in real life is a whole other sensory experience. To make sure you can snap an appropriate Instagram photo, Burberry will be taking them on a tour of their stores. It begins tomorrow at Makers House before working its way around the world. And if you feel that is insufficient, you can also buy one. There will be five of each style available for purchase but since they're essentially couture creations, they are definitely price upon request.