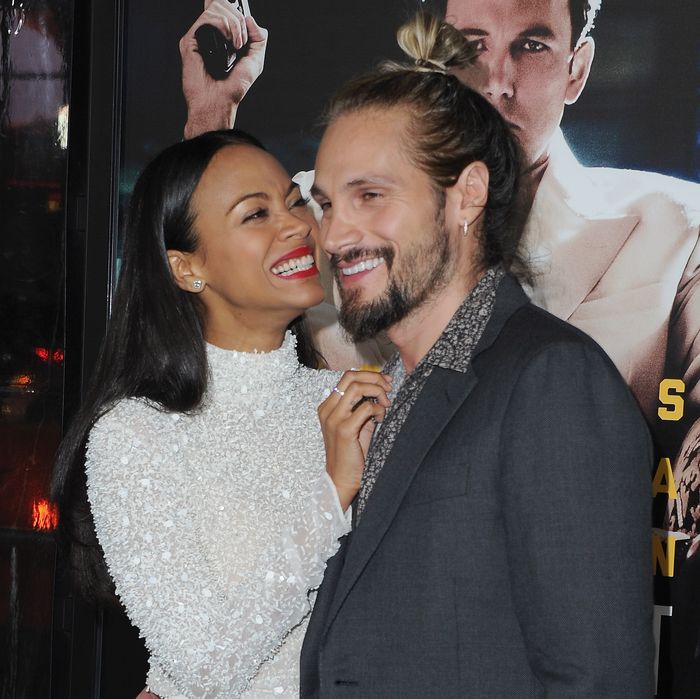 Photo: Jon Kopaloff/FilmMagic
Guardians of the Galaxy star Zoe Saldana shared a photo on Instagram of newborn baby Zen, her third son with husband Marco Perego. Saldana and Perego were seen leaving Cedars-Sinai Hospital in Los Angeles on Monday, February 13, with brand-new baby Zen. The photo includes Zen's older brothers, 2-year-old twins Cy Aridio and Bowie Ezio.
"Marco and I are elated to share the news of the the birth of our son Zen. We couldn't feel more blessed with the new addition to our family. #threeboys … oh boy!" the actress wrote.