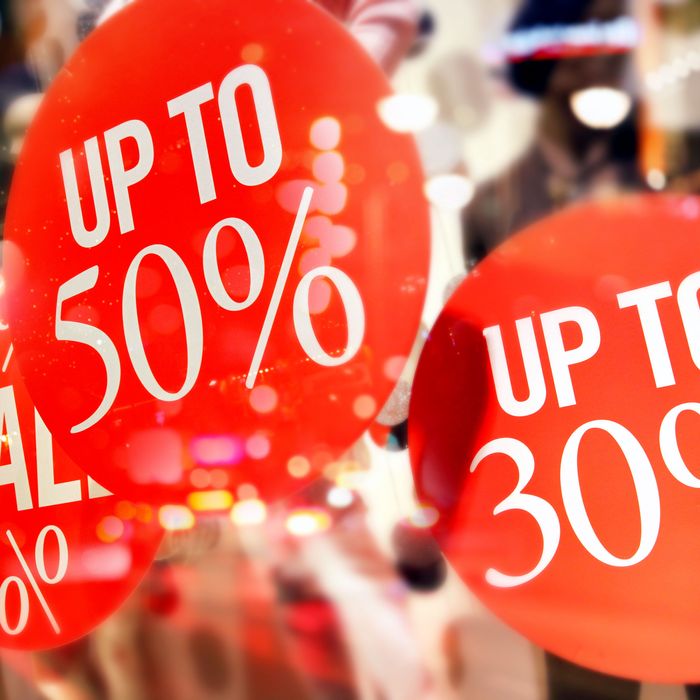 At least a 41 percent markdown is needed to tempt shoppers.
Photo: Maxiphoto/Getty Images/iStockphoto
As shopping becomes more and more politicized, one fact holds true: American women love a sale. According to a survey from First Insight, an analytics firm focused on consumer data, more than half of American women — 45 percent — won't even enter a store unless there's a markdown of 41 percent or more.
What's more, 39 percent say they're willing to travel to a different store for a cheaper price. And most prefer not to leave the house at all – two-thirds say they'd rather shop online than in a brick-and-mortar store, and 60 percent expect to see steeper discounts online than they do in-store.
"Consider all of the real and made-up occasions retailers plan sales around: One-day sales, anniversaries, Singles Day, Black Friday, Veterans Day, Cyber Monday, Columbus Day, Back to School," the report read. "With these constant sales in mind, why would consumers ever want to pay full price when another sale is right around the corner?"
To which we say: good point.