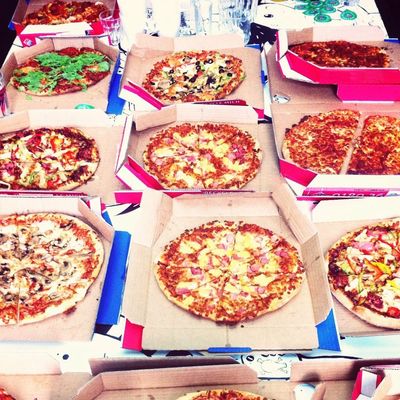 Photo: Lorenz Aschoff/EyeEm/Getty Images
Rather than hitting Chuck E. Cheese's with her fellow 6-year-olds, Chicago kindergartner Armani Crews decided to celebrate her birthday in a more charitable way: by serving pizza to the homeless.
Though her mother Artesha Crews suggested handing out sandwiches when she first proposed the idea, Armani insisted on offering the same menu that would be available at a party: chicken, pizza, fish, spaghetti, and mashed potatoes. The tiny philanthropist was inspired by her older brother who she saw give away leftovers to someone in need.
"As long as they can eat, I'm fine," Crews told her Dad when he wanted to make sure she knew an alternative celebration would mean no presents.
Once news broke out about Crews's plans via Facebook, a food drive was born. On March 8, Crews donned a tiara and handed out care packages and hot meals donated by friends to 125 people who lined up around the block. The family intends to make volunteering a family tradition and organize additional drives.
"There are plenty of places in Chicago that need help," Artesha told CNN. "If we help each other, we'll be okay."
Armani may be on to something: Ball pits are full of germs anyway.