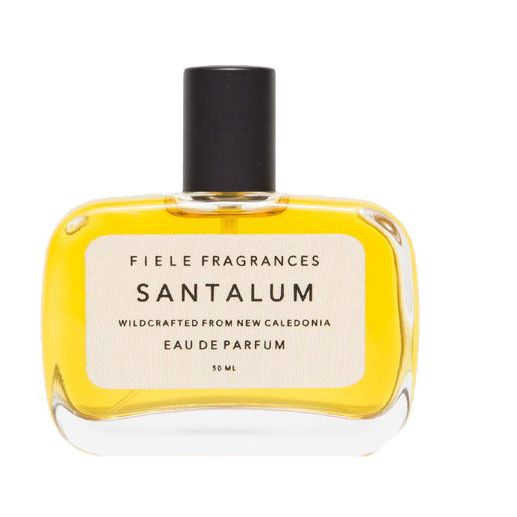 Santal 33 is a cult scent by cult New York–based perfumery Le Labo. (That it is both very, very popular and also now owned by Estee Lauder does not seem to deter anyone, present company included, from using the word "cult" to refer to it.) I spent years convinced it was the scent for me based purely on the hype. I like woodsy, earthy things and the promise of smelling like the Marlboro man (and also Alexa Chung, Emily Weiss, and Justin Bieber) was an alluring one. But eventually, after a few too many hashtags and magazine mentions, the hushed whispers of its popularity started to sound, well, like a shout. So I abstained, read articles about how passé Santal had become, and patted myself on the back for not smelling like all of New York City.
And then, one day, I found Santalum, a unisex scent by Fiele Fragrances, in Olives and Grace, a small gift shop in the South End of Boston. A mix of sandalwood, jasmine, cedar, vanilla, and tobacco, it answered my Santal 33 prayers with none of the ubiquity and for approximately half the price. (Plus, it comes packaged in a pretty linen pouch and with an ever-so-slightly off-kilter fabric label that gives the bottle that extra hand-made-in–Santa Monica vibe.)
Where the essence of Santal is sharp and ashy, to me, Santalum smells like lazy cigarettes on the beach in summer; sunscreen and palo santo sticks; warmth. But that's what makes a good fragrance so good, I think: It evokes an idea of a thing that, sometimes, ends up being even better than the thing itself.
If you buy something through our links, New York may earn an affiliate commission.