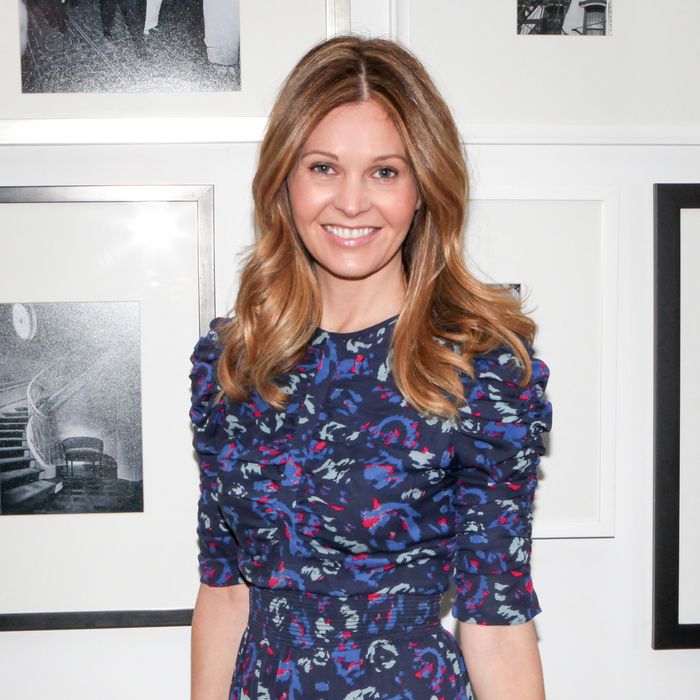 Abigail Klem.
Photo: Aria Isadora/BFA NYC
What's been going on over at Ivanka Trump HQ since its namesake made moves to separate herself from the company? Well, according to a Refinery29 profile today, the new sheriff in Ivanka-town is Abigail Klem, a registered Democrat who has attended at least one Planned Parenthood event. (Hope you have your thinking-face emoji at the ready.)

Klem, a former lawyer who has worked at the brand since 2013, assumed the role of company president in January. She has not spoken to the press up until now, but she insists she operates at a remove from Trumpworld. "I really like Ivanka. We are business associates. We're close in a way," she says. "But I want to do this with real integrity. So I feel like, while we're not banned from speaking personally, I think it's just easier if we talk as little as possible." (According to the piece, Ivanka Trump still owns the company, which is held in a trust, but has no day-to-day input into the business.)

Since the election, Nordstrom and Neiman Marcus, among many others, have dumped the line. But, at least according to Klem, those incidents haven't dented the brand's appeal to their customer (who, per the company's research, is between 25 and 40, makes $60,000 to $100,000, and is most likely to live in New York, California, or Texas). And there is some evidence to suggest that the notoriety has helped sales in some quarters — shopping aggregator Lyst reported that the brand jumped from No. 550 to No. 11 in its sales rankings from January to February of this year. Says Klem, "We actually feel super optimistic because, I think, one, a lot of people support Ivanka, even across both political parties. And then I think a lot of other people feel like, Oh, I didn't know Ivanka had a shoe line. Oh, I didn't know she had a handbag line. And they're buying it."
Klem wasn't posed any questions about the copying accusations against the brand (which is being sued by Aquazurra) or the provenance of its wares, though she did claim the company is trying to produce more in the U.S. And the company is rolling out new categories: infant bedding with Buy Buy Baby and a jewelry line that will be exclusive to Lord & Taylor. It remains to be seen whether people will keep on heeding Kellyanne Conway's advice to "go buy Ivanka's stuff," but Klem is certainly betting they do.