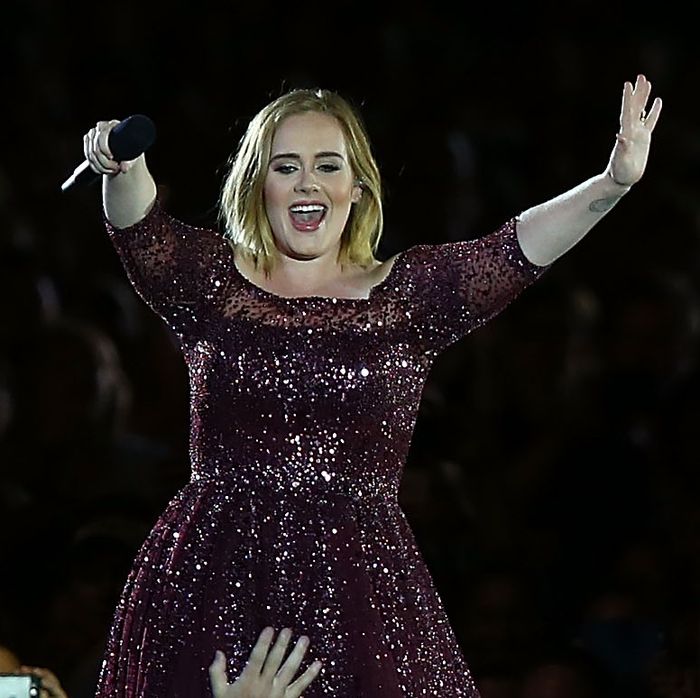 Mazel tov!
Photo: Paul Kane/Getty Images
Heartbreak anthem queen Adele has finally confirmed she's married to Simon Konecki, much as we suspected ever since they were spotted wearing rings on their significant fingers earlier this year. Of course, Adele also thanked her "husband and son" at the Grammys, as if that weren't a dead giveaway, but her publicist remained mum. Finally, she let the news slip at a concert in Brisbane, Australia.
Adele got serious while introducing her smash hit and karaoke favorite "Someone Like You," remarking, "I was trying to remember how it was I felt at the beginning of the relationship that inspired that record [21] because as bad as a break up can be, as bitter and horrible and messy as it can be, that feeling when you first fall for someone is the best feeling on earth, and I am addicted to that feeling," adding, "Obviously I can't go through with those feelings because I'm married now. I've found my next person." Anyway, they're definitely married! Mazel tov.