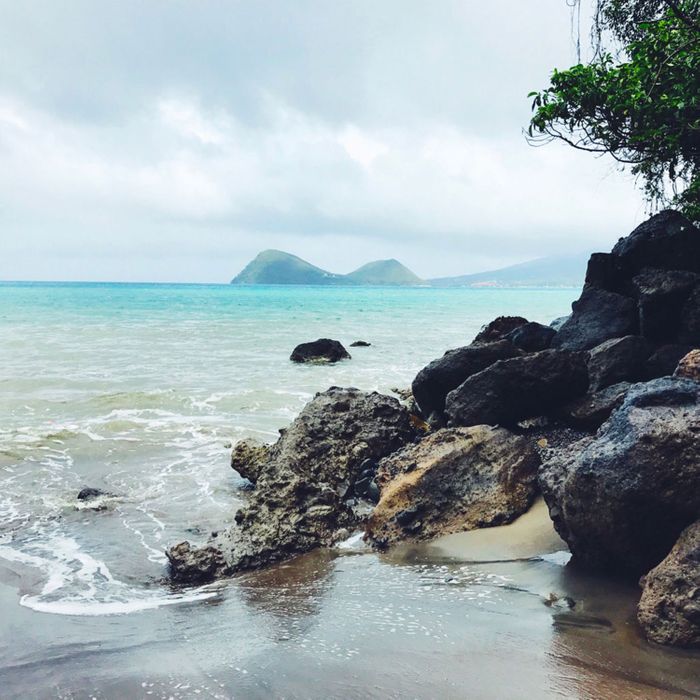 From the concrete jungle to the tropical jungle.
Photo: Christine Amorose
Weekend With is an ongoing Instagram series that features people we like photographing places we'd like to be. Follow @thecut on Instagram to join in, and tag your photos with #weekendwith when you travel somewhere new.
"After a couple of days relaxing by the beach in St. Lucia, we headed to do some hiking in the lush rain forests of little-touristed Dominica," says Christine Amorose of the lifestyle blog and Instagram account @cestchristine, who shared photos of her sun-drenched tropical honeymoon this past weekend.
The Brooklyn native's wedding was small, held in the city, and directly followed by a flight to the Caribbean. The waterfalls, secluded beaches, and colorful neighborhoods she photographed are proof of a romantic getaway, one with plenty of outdoor time that greatly contrasts with the concrete jungle.
"We split our time between Rosalie Bay on the wild Atlantic coast and Secret Bay on the calmer Caribbean side," Amorose says. After looking at these photos, Dominica may not be able to brag about its privacy and little-touristed shores much longer …