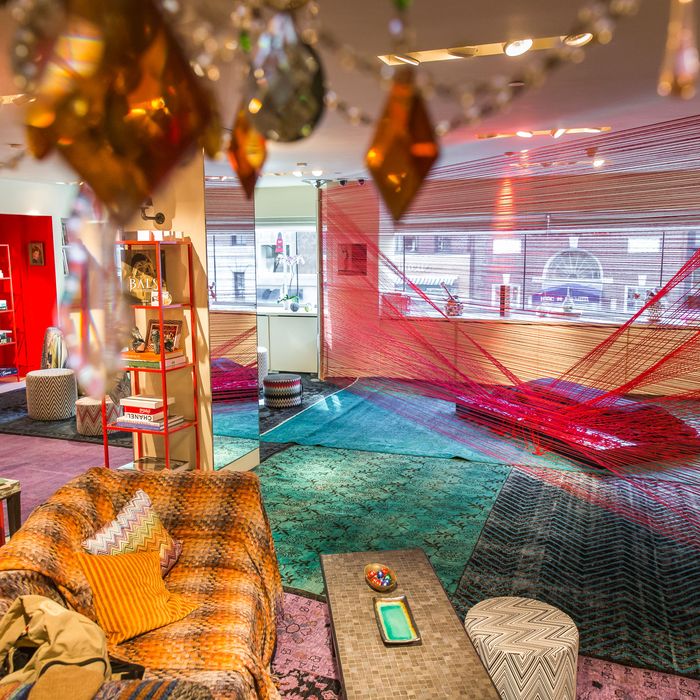 "Salotto Angela Missoni."
Photo: Scott Rudd/Courtesy Missoni/Kreëmart/© 2017 Scott Rudd
Many of Missoni's textiles could be considered artwork in their own right. Now the brand is taking its appreciation for visual art a step further through its Surface Conversion project, launched last year, aiming to combine the worlds of modern art, fashion, and culture. A new immersive experience, "Salotto Angela Missoni," is a collaboration between Missoni and Kreëmart that allows the viewer to step into an imagined version of Angela Missoni's living room.
The space is decorated in an inviting mix of Missoni's knit patterns, bright colors, and artwork by artists Angela Missoni has in her personal collection. "It's a place to lounge," she told the Cut. "You're not meant to just come and go, but to stay, drink, play, create." To open the space earlier this month, Missoni commissioned a performance piece by artist Romina de Novellis, who unwound Missoni-created red thread throughout the space as a representation of the failed liberation of the body.
Click ahead to see images of the space, including Missoni furniture and artworks by Brendan Fowler and Rob Wynne.
"Salotto Angela Missoni" will be on view at Missoni's Madison Avenue boutique until April 22. Members of the public can register to visit the space on Tuesdays and Thursdays between 11 a.m. and 3 p.m. by emailing info@kreemart.com.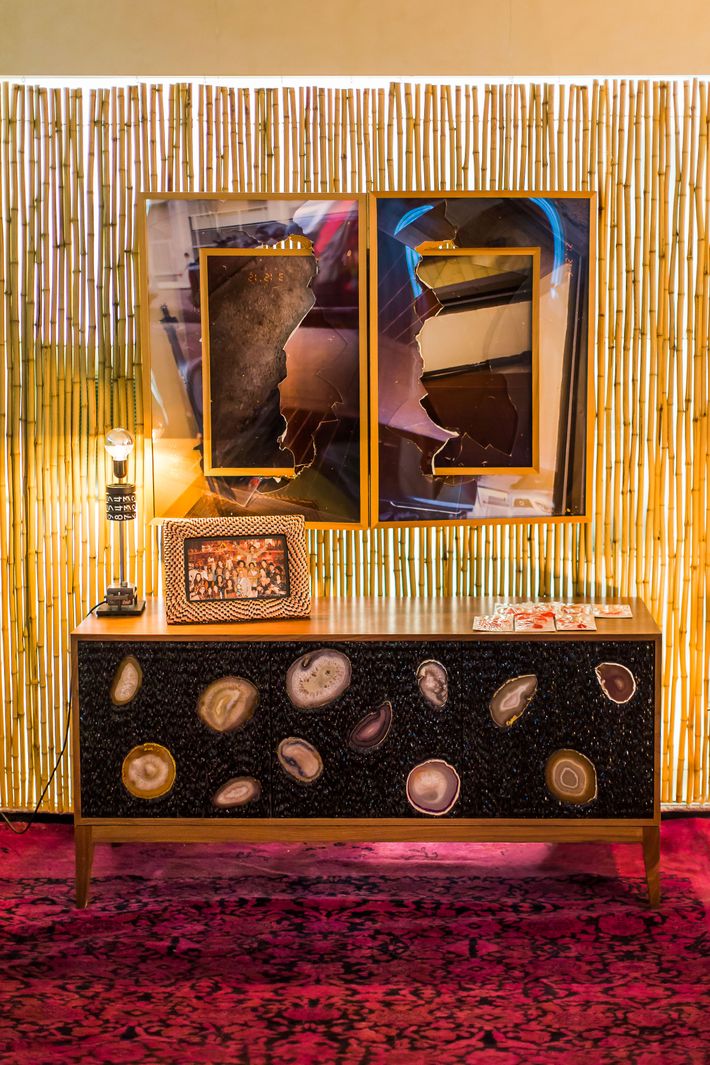 Ercole cabinet, ABC carpet, artwork by Giampiero Milella and Brendan Fowler.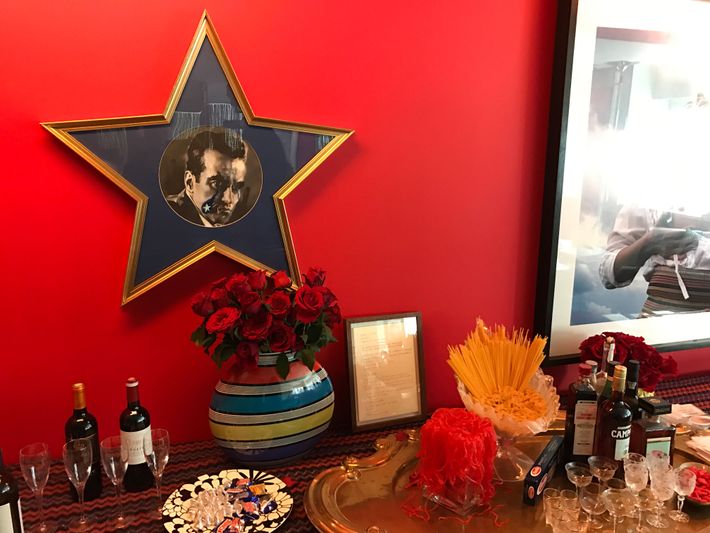 Missoni vase, La Veglia offering, artwork by Francesco Vezzoli.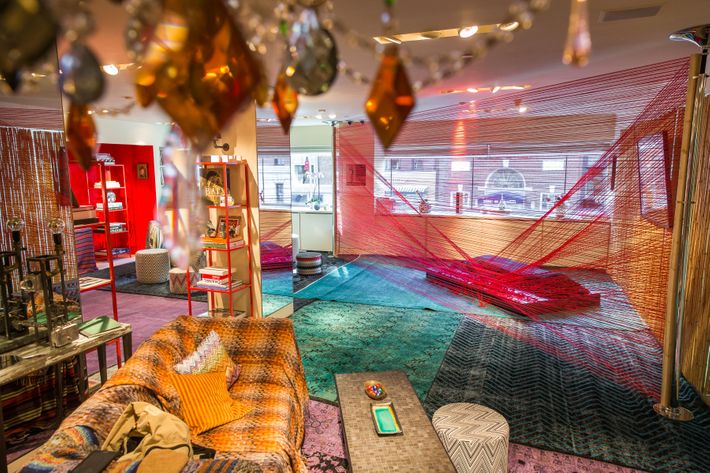 "Salotto Angela Missoni."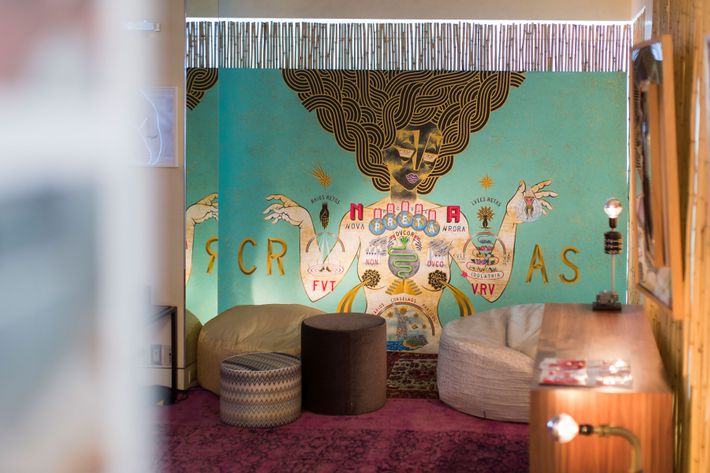 Missoni poufs, ABC rug, artwork by Stephan Doitschinoff.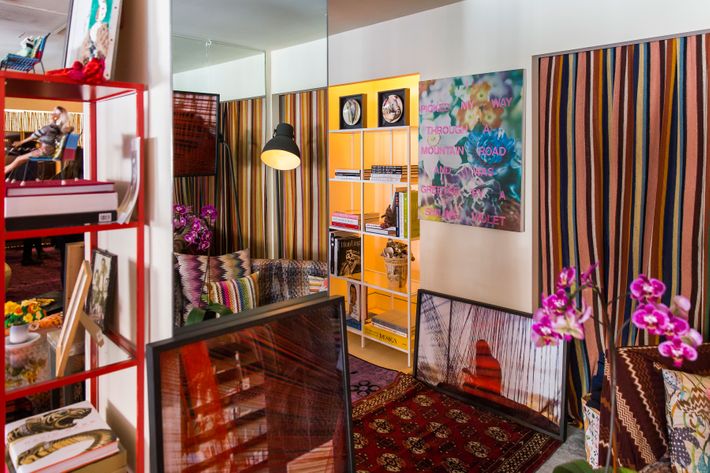 Artwork by Rob Wynne and Romina de Novellis.