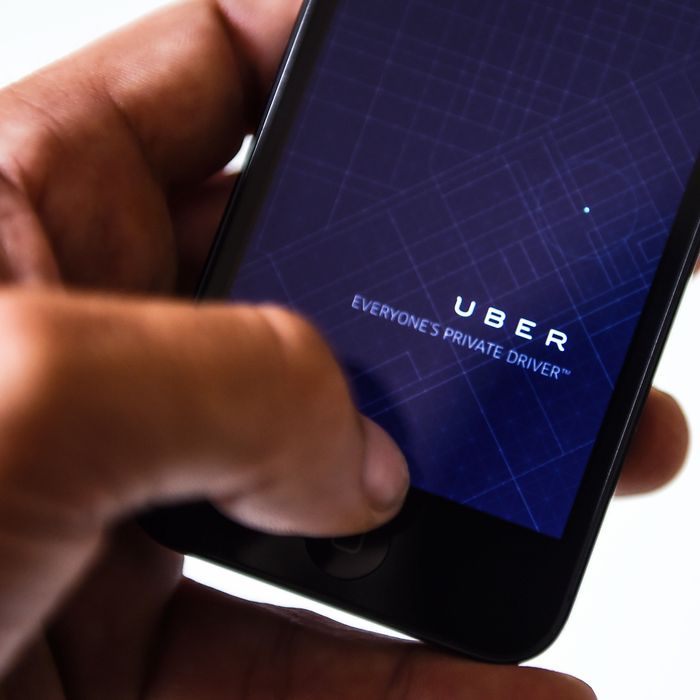 Yet another Uber employee detailed her time there.
Photo: David Ramos/Getty Images
In the wake of former Uber engineer Susan Fowler's detailed account of sexual harassment at the company, at least one other female Uber employee has come forward with her own claims of harassment — this time by a female manager. Former Uber engineer Keala Lusk published a Medium post that describes how a female manager dismissed feedback, restricted the areas where Lusk could work, and told her she wasn't progressing in her career because she wore a tank top.
"Near the end of my time at Uber, I reached out to HR and my manager about the disrespect I was facing ," Lusk wrote. "Unlike all of the other Uber stories I have read, I wasn't dealing with some white guy in power … Like all of the other stories, nothing changed even after multiple meetings with my manager and HR. It was simply brushed aside and swept under the carpet of collective Uber suffering."
The bulk of her post is a copy of an email she sent to the HR department to detail her manager's behavior toward her. Among other things, it describes an instance in which the manager implied Lusk was being sexualized by a male co-worker because of how she was dressed:
The next day, Tina and I had a 1:1 and she asks, "How do you think the meeting with Mark went yesterday?" I told her it would have been better if he wasn't distracted by the incident, but I'm glad he chose to meet with me. He's an extremely busy guy and really good at what he does and I am beyond excited to work with him and his team  —  they are awesome. She continued, "Did you notice that he wasn't really making eye contact with you? What do you think of that?" So I said, "He was in the middle of an incident and seemed very stressed out, but other than that nothing seemed strange." I was stunned by the follow-up question that would disgust all the coworkers I told: "Do you think it was because you were wearing a tank top?"
She kept going with, "Maybe he doesn't want that around his team. Try wearing longer sleeve shirts for a few months and see how that goes. It might help you transfer to their team."
Although Lusk acknowledges that what she faced was far less dire than situations women like Fowler have described, she ended by saying the company ought to be held accountable for its environment. "If Uber wants to become better, I think shedding light on dark situations like this is the first step to bringing about change," she wrote.
In response to accounts from employees, Uber CEO Travis Kalanick announced that former attorney general Eric Holder is conducting an "independent review" of the company's practices. Holder will be assisted by an Uber board member, an attorney who works for the company, and the head of human resources.