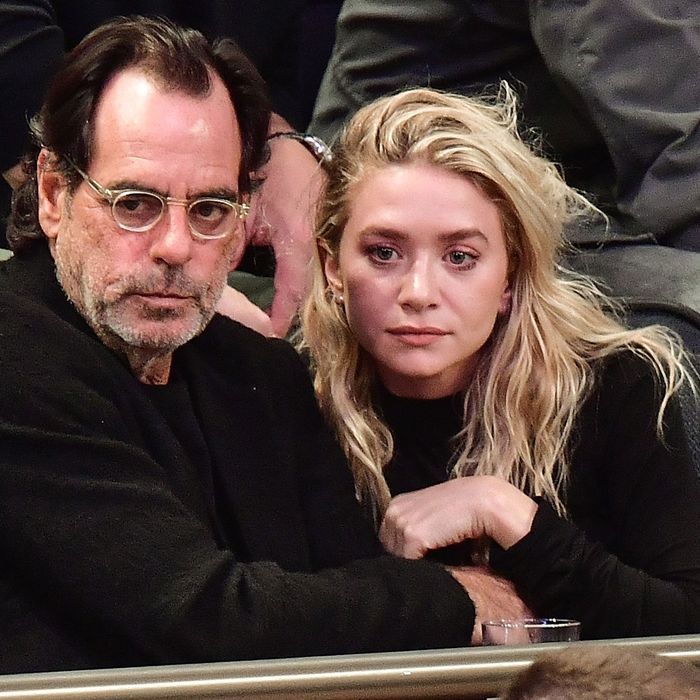 Ashley and Richard at a Nets game.
Photo: James Devaney/Getty Images
Take a long drag of that cigarette you found rolling around in your ginormous purse before you read this exclusive report from Us Weekly, which states that Ashley Olsen recently broke up with her 58-year-old "financier" boyfriend Richard Sachs. "Ashley and Richard broke up," a source told the tabloid. "She wants to focus on her clothing line right now. They're still friends and hang out." But of course.
Olsen and Sachs dated for about five months, during which time they were photographed going out to dinner, attending Brooklyn Nets games, and taking several sweaty, shirtless hikes in exotic locales. These particular photos, from the couple's New Year's hike in St. Barts, will stay with me forever. It's possible we have not seen the last of this pair — just last week, the Olsen twin and Sachs were spotted smoking together on a stoop in New York.
Mary-Kate Olsen, meanwhile, is still happily married to her 47-year-old husband Olivier Sarkozy. According to Us Weekly, they "really want a baby."