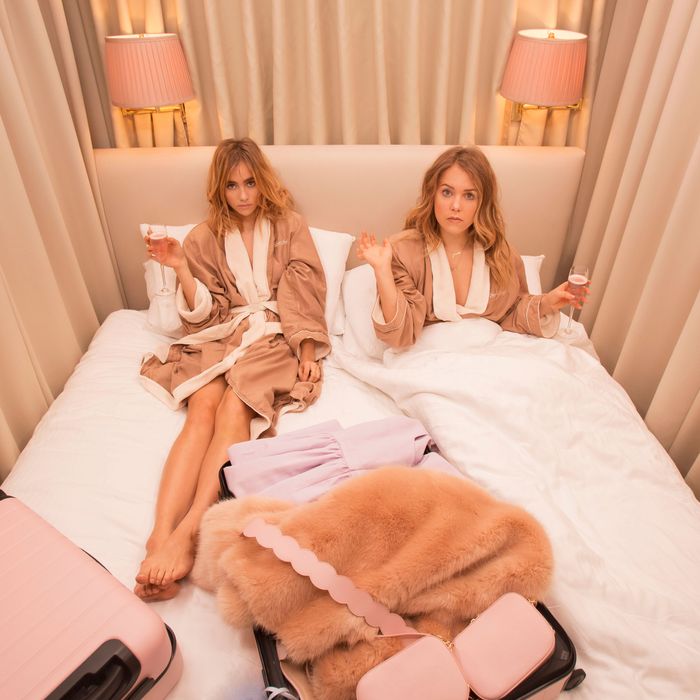 Frequent flyers swear by Away's lightweight, tech-friendly luggage. You can cram as much as a week's worth of clothes into the carry-on with only marginal squishing and sitting on your suitcase. Plus, the battery pack with USB charger built into the case means you'll never have to jockey for that seemingly always occupied seat by the only outlet. One (incredibly minor) downside? The color options have definitely skewed more "serious working professional" than "carefree, vacation traveler."
If that quibble applies to you and you're seeking an Instagram-ready, pretty suitcase, then this latest collab is right up your alley. The brand partnered up with Pop+Suki, the unabashedly pink-loving brand made by best friends Suki Waterhouse and Poppy James, on a series of luggage. No surprise that everything is that shade of pink. As trendy as it may be, it also happens to have a practical side. Consider this: How many bleary-eyed people at the baggage carousel are going to mistake your bag for theirs when it's this color? Think of it as an added perk to make airline travel marginally more efficient.
If you buy something through our links, New York may earn an affiliate commission.