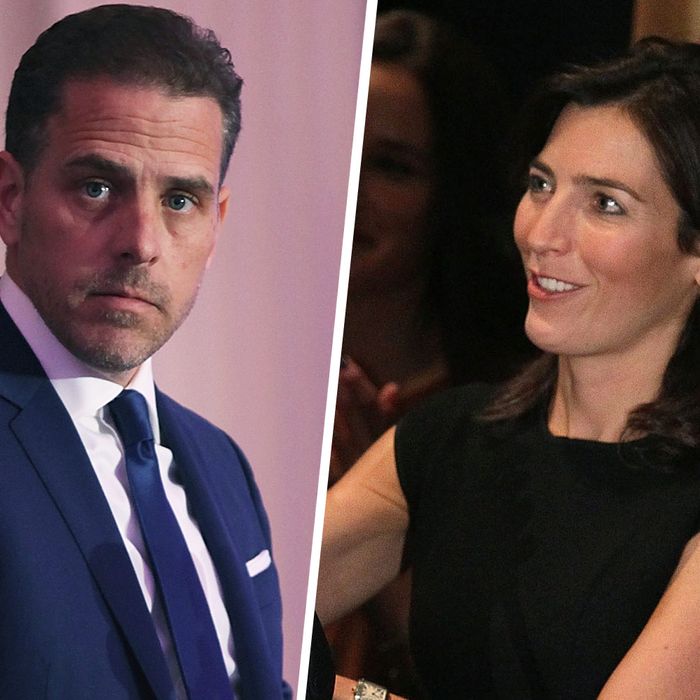 Hunter Biden (left) and Hallie Biden (right).
Photo: Getty Images
Hunter Biden, the 47-year-old son of former Vice-President Joe Biden, is now dating Hallie Biden, the widow of his brother, Beau.
Beau, the former attorney general of Delaware, passed away at age 46 in May 2015 after a battle with brain cancer. Five months later, his brother Hunter separated from his wife, Kathleen, with whom he has three children — Finnegan, Maisy and Naomi — according to "Page Six." Hunter is now dating Beau's widow, Hallie, with whom Beau shared two children, a daughter named Natalie and a son also named Hunter.
Hunter Biden told "Page Six" in an exclusive statement:
"Hallie and I are incredibly lucky to have found the love and support we have for each other in such a difficult time, and that's been obvious to the people who love us most. We've been so lucky to have family and friends who have supported us every step of the way."
The former vice-president also gave a statement to "Page Six" saying that both he and his wife, Dr. Jill Biden, support the relationship. He said, "We are all lucky that Hunter and Hallie found each other as they were putting their lives together again after such sadness. They have mine and Jill's full and complete support and we are happy for them."