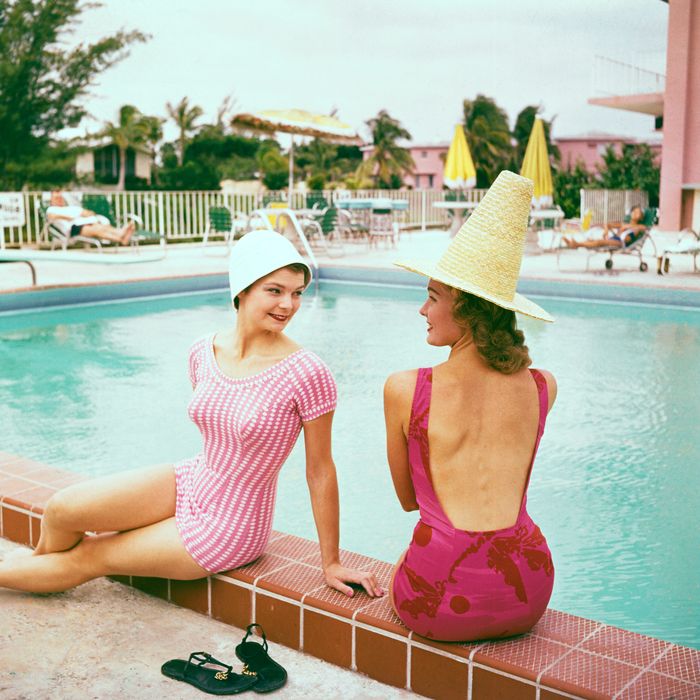 Photo: This content is subject to copyright.
Shopping for a swimsuit when a big winter storm just hit most of the East Coast sounds nonsensical, especially when it's still below freezing outside. But say you're among the lucky few who are planning a tropical getaway or maybe you're in some dire need of escapism? There's something supremely satisfying about browsing for a bathing suit when you're still stuck in a sweater and snow boots.
Conventional wisdom would equate this with clicking through endless pages of string bikinis, but don't do that. A one-piece is by far superior both in design and function. From Baywatch-ready one-pieces to sporty styles with strategically placed cutouts, these are the stylish suits you can throw on before splashing into the water enthusiastically. Added bonus? They're all Prime-shipping ready — especially helpful if you're really about to jump on a plane out of here.
There's a spot that's just above your belly button and below your boobs that always looks good, even if you ate a giant burrito. This suit is cleverly designed to show that off.
Speaking of that magical in-between-the-chest-and-belly-button spot, this plunging neckline stops right there as well. Coincidence? Nope.
Extended-sizing swimsuits on Amazon skew on the frumpy side but not this suit. Its off-the-shoulder silhouette combined with the fun floral print feels refreshingly on trend.
Because a Baywatch-style suit is infinitely sexier than any bikini.
For the minimalist who wants just a sliver of sheer detailing.
Looking for a suit with underwire support ? This one flips the idea on its head and features it on the outside, making it both a functional and decorative feature.
Add a big straw hat and oversized sunglasses to complete the retro vibe of this classic jewel-tone suit.
Outdoor Voices doesn't make swimsuits yet, so until they do, this suit serves as a good backup option.
Cleverly placed mesh panels give this suit the look of a bikini but the security of a one-piece. You'll never have to worry about an errant strong wave ripping something off.
If you buy something through our links, New York may earn an affiliate commission.