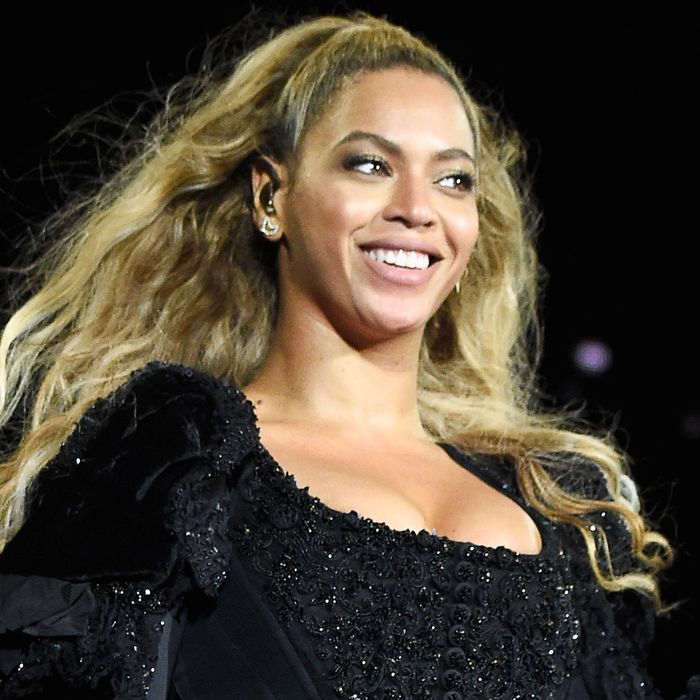 Photo: Kevin Mazur/WireImage/Getty Images
Don't ever underestimate the power of the Beyhive, a good Twitter hashtag, and a noble goal. A group of students from Alief Hastings High School in Houston, Texas, managed to get Beyoncé to make a FaceTime call to a fellow student facing a stage-four cancer diagnosis. Ebony Banks, a senior at the school and a member of the color guard, spent much of the year outside the classroom because of her diagnosis, according to a local ABC station. So, in an effort to make one of Banks's biggest dreams come true, the students at Alief created the hashtag #EBOBMEETSBEYONCE (Ebob being Ebony's nickname). And what do you know?
Beyoncé called.

"Beyoncé is one of her idols. She admires her so much, so we're trying to put that on Twitter and Instagram to get Beyonce's attention," sophomore Karina Gutierrez, told ABC.
Getting Beyoncé's attention? Mission accomplished. Now, if Beyoncé would just reveal what her secret Snapchat is so we can all see her face up close.