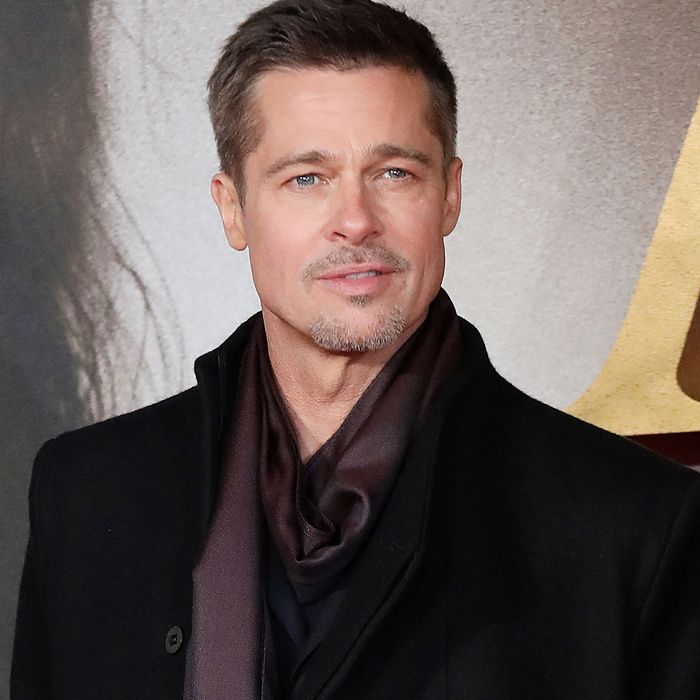 Brad Pitt.
Photo: Tim P. Whitby/Getty Images
Brad Pitt did not attend the Oscars this weekend, but he was reportedly busy doing other things, like texting his first wife and also getting really into sculpture (yup). Thanks to new reports from Us Weekly and The Hollywood Reporter, we now have a clearer picture of what Pitt has been up to in the wake of his contentious divorce from Angelina Jolie.
TEXTING JENNIFER ANISTON
Us Weekly exclusively reports that Pitt, 53, reached out ex-wife Jennifer Aniston last month. According to a source close to Aniston, Pitt tracked down her number so that he could wish her a happy birthday on February 11. Since then, he has "confided" in Aniston. "Brad told her he's having a hard time with his split and they exchanged a few texts reminiscing about the past."
MAKING SCULPTURES
In addition to checking in with old friends, Pitt has also reportedly been creating art. The Hollywood Reporter exclusively reports that Pitt skipped the Oscars because he was "holed up creating a sculpture at British artist Thomas Houseago's Frogtown studio." According to a source, Pitt stayed at it "for nearly ten days." No word on what kind of sculpture he created — maybe something like this?