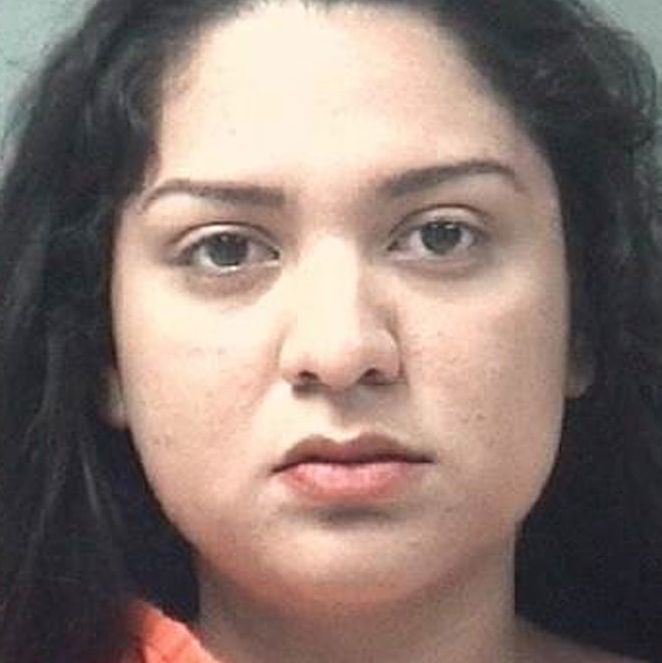 Andres Arturo Villagomez (left) and Karinthya Sanchez Romero.
Photo: Texas City Police Department
Brandy Vela, an 18-year-old from Texas, fatally shot herself in front of her family in November 2016 after months of cyberbullying, harassment, and stalking. Now, almost four months later, police have arrested her ex and his new girlfriend in connection with her suicide, KPRC reports.
Vela's ex, Andres Arturo Villagomez, 21, and the woman he is reportedly currently dating, Karinthya Sanchez Romero, 22, were charged in the case, according to KPRC. Villagomez reportedly posted naked pictures of Vela online, while Romero allegedly harassed Vela through constant calls and threatening text messages. Villagomez has been charged with unlawful disclosure or promotion of intimate visual material, while Romero has been charged with online impersonation and stalking.
On November 29, 2016, Brandy's sister Jackie reportedly entered their family's home in Texas City, and found Brandy leaning against the wall of her bedroom, holding a gun to her chest. Per People:
"I started yelling, 'Brandy, stop, talk to me!'" Jackie recalls. Her family also quickly came home, but there was no convincing. "I can't do this anymore," Brandy said, according to her family. "I'm tired. I've come too far not to do it." She then pulled the trigger.
Jackie told People that the family knew Brandy was being bullied, but they thought she merely "brushed it off and didn't care." Brandy's family claims her bullies made up fake Facebook accounts to post about her looks and weight, and each time the pages were reported, they'd merely create new profiles days later. The online tormentors reportedly posted in the profiles that Brandy would "offer sex for free," Jackie told People.
"Right now, being that the investigation is ongoing, we will be moving in the direction the information gathered leads us," Texas City police captain Joe Stanton said in a press release.